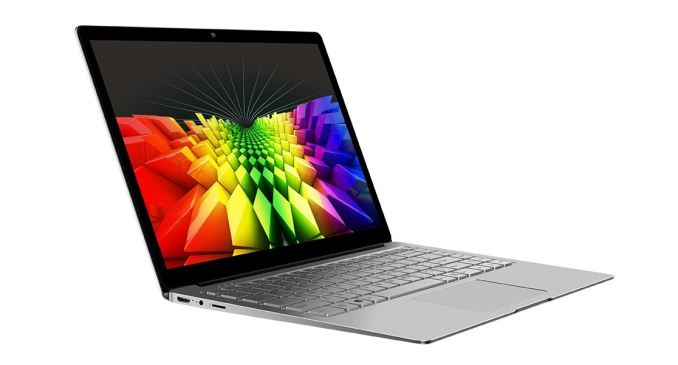 Although they are a relatively small company, Chuwi has been impressing me with low cost-notebooks, that don't have all of the normal drawbacks of low-cost notebooks. That isn't the case across their entire lineup, but the LapBook 14.1, and the LapBook 12.3, are both great devices in their class, and are easy to recommend. Chuwi is now trying climb the price ladder a bit with their latest LapBook Air, which is available for preorder now for $430 USD.
The latest LapBook is both thinner, and lighter, than previous models. The new 14-inch notebook is a thin design that Chuwi has stated to me to be 6mm. That's likely the thinnest point though. The laptop weighs 1.3 kg, or 2.87 lbs, which is pretty light for a 14-inch laptop. It's also completely made out of aluminum, so it should feel pretty nice to use.
Chuwi has stuck with the same platform they are using in most of their recent LapBook models, which is the Intel Celeron N3450. This is an Atom based CPU, with four cores, and up to 2.2 GHz frequency. It's based on the latest Atom, which is Goldmont (not Glodmont as Chuwi has in their images) and our reviews of it show that it can make for a laptop that can easily handle day to day tasks.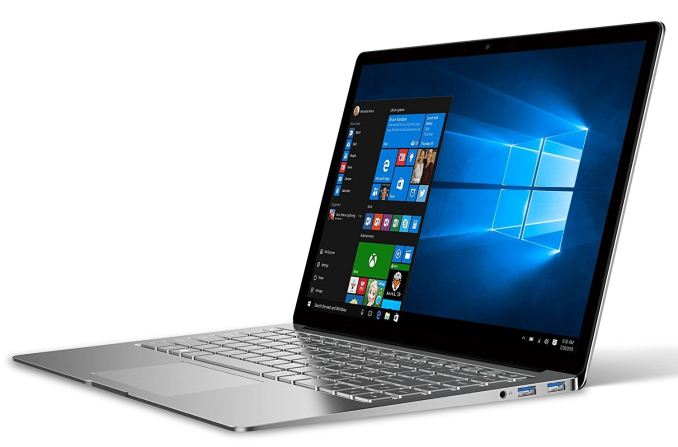 Chuwi has increased the RAM in the LapBook Air, compared to their other models, to 8 GB, and they've also doubled the storage from the 64 GB in other LapBook models, to 128 GB, which they are calling an SSD. I hope that's the case, because everything else they ship is eMMC. Regardless, 128 GB is a reasonable amount for a low-end system, and should be adequate for most people. If you do need more space, there's a M.2 2242 slot on the bottom which can handle a SATA SSD, and there's a micro SD slot as well.
Chuwi is touting the display calibre on the LapBook Air. The IPS display is 1920x1080, and is rated for 320 nits of brightness, which isn't amazing but should be ok for most use cases. It's a matte texture, which will please some people and annoy others. The display also features thin bezels, much like the LapBook 14.1.
Chuwi has finally added keyboard backlighting as well, which has always been missing in their less expensive models. Hopefully they've fixed their terrible trackpad as well, but we'll have to see when we get our hands on this device.
As a news pipeline, it's likely not the time or place to discuss Chuwi as a brand, but here are two thoughts. First, they need to stop trying to steal other brands names if they ever want to be taken seriously. Second, if they are going to keep creeping up the price of their LapBook models, the Atom platform isn't going to cut it for much longer. At $430, it's already getting to the point where it's hard to find an Atom powered Celeron acceptable.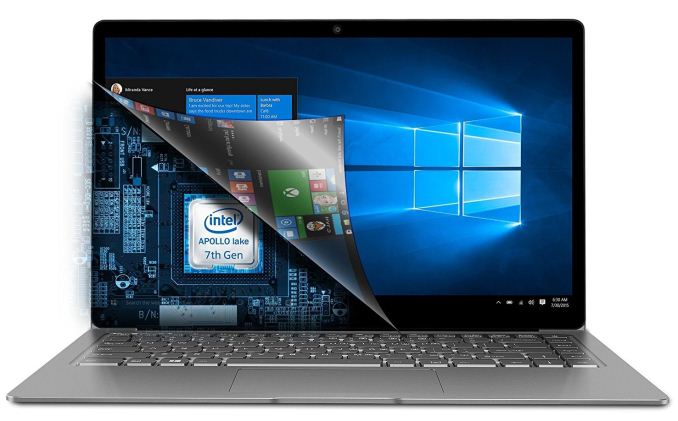 No, the CPU isn't behind the display
Still, it's nice to see them improving their products. The LapBook Air looks like a nice device, and I'm excited to check it out. Where they've made their mark though is the low end of the market, and it was ripe for someone to come along and offer a good device for the money. Once they get up into higher price brackets, the competition gets a lot tougher.
Source: Chuwi