Kingwin's KT-436 cases drew more than just a little attention to the small case company. Since November, we have received dozens of questions regarding this case, and more frequently, when will the next revision unveil itself? Today, we bring you one of the first looks at Kingwin's next generation Aluminum chassis.
Kingwin's design has changed significantly from the KT-436. We commended Kingwin on improving upon the Lian Li design in the KT-436, while keeping the cost down.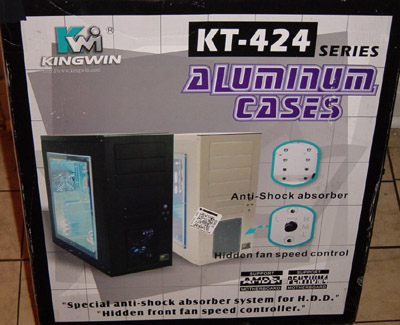 Without further delay, here is our first look at Kingwin's newest case line, the KT-424 series.