Camera Hardware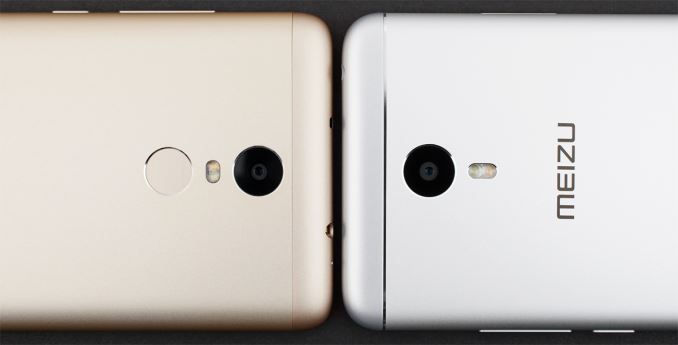 The Meizu M3 note uses a 13MP OmniVision OV13853 sensor for its rear camera. A member of OmniVision's PureCel family, it's a standard backside-illuminated CMOS sensor that does not use a stacked die like OmniVision's PureCel-S or Sony's Exmor RS sensors, nor does it include deep trench isolation (DTI) technology. The 1/3.06" format sensor uses 1.12µm pixels and captures images with a 4:3 aspect ratio at its native resolution.
The 16MP Samsung S5K3P3 rear camera sensor in Xiaomi's Redmi Note 3 is a bit more interesting. It's also a backside-illuminated CMOS sensor with a native 4:3 aspect ratio, but unlike the M3 note's sensor, it uses Samsung's ISOCELL DTI technology to reduce electrical crosstalk and improve color fidelity by placing physical barriers between each pixel. This is also the first sensor for mobile devices to use smaller 1.0μm pixels. All else being equal, smaller pixels perform worse in some metrics because of a reduction in full-well capacity. Samsung's motivation for moving to smaller pixels is to reduce cost and enable thinner phones by reducing the overall z-height of the camera module (a smaller sensor can use a shorter focal length). Pixel size is approaching a physical limit, however; the longest wavelength for visible red light is around 0.75μm. This is why we're starting to see a shift to multiple sensor systems like the one used in Huawei's P9.
Camera Architecture
Meizu M3 note
Xiaomi Redmi Note 3
Front Camera: Resolution
5MP
5MP
Front Camera: Sensor
Samsung S5K5E8YX
(1.12µm, 1/5")
OmniVision OV5670
(1.12µm, 1/5")
Front Camera: Focal Length
?
2.63mm (31mm equivalent)
Front Camera: Aperture
f/2.0
f/2.0
Rear Camera: Resolution
13MP
16MP
Rear Camera: Sensor
OmniVision OV13853
(1.12µm, 1/3.06")
Samsung S5K3P3
(1.10µm)
Rear Camera: Focal Length
?
3.57mm
Rear Camera: Aperture
f/2.2
f/2.0
An exclusive flagship feature a mere two years ago, phase detect autofocus (PDAF) has now found its way into lower-priced phones. Both the M3 note and Redmi Note 3 make use of this feature to improve AF speed, falling back to traditional contrast-based AF in certain situations. In practice, I found the Redmi Note 3's AF to be a little faster and more consistent than the M3 note's, with the latter occasionally having trouble achieving proper focus lock.
One camera feature that has not made it to this level yet is optical image stabilization, which could limit the low-light performance of both phones. To get a camera with OIS, you'll need to spend closer to $300 US on a phone like the Lenovo ZUK Z1.
Sitting above the M3 note's rear camera sensor is a 5-element lens system with an f/2.2 aperture. A larger aperture area (smaller f-stop value) lets in more light, but adds design complexity and requires a longer focal length. Because the M3 note does not appear to report the correct focal length in its EXIF data, we cannot calculate its aperture area. The Redmi Note 3's f/2.0 aperture, however, gives it the same aperture area as the ZUK Z1 and a 45% greater area than the Huawei Honor 5X. Samsung's Galaxy S7 currently has the largest aperture area, which lets in almost twice as much light as the Redmi Note 3.
Photo Quality
Camera performance depends on both hardware and software working together, and OEMs need to balance the cost associated with both. Some OEMs may spend their limited budget on hardware because it looks better on the spec sheet, electing to spend less on developing/licensing software algorithms, which ultimately creates an underperforming camera. These trade-offs between cost and performance are even more critical as the total price of the phone drops.
In this roundup, we're comparing the Meizu M3 note and Xiaomi Redmi Note 3 to a few other phones with a similar price. When we first looked at Huawei's Honor 5X we found that it underperformed other phones using the same 13MP Sony IMX214 Exmor RS sensor. The OnePlus X uses a 13MP Samsung S5K3M2 ISOCELL sensor, while Lenovo's ZUK Z1, which costs a little more, adds optical image stabilization to the popular 13MP Sony IMX214 sensor. We're also including photos from Samsung's Galaxy S7, which has one of the better cameras currently available, to add some perspective and show how these phones compare to a high-end model.
Normally we test cameras using the phone's default settings with the stock camera app in auto mode; however, we're making an exception for the Redmi Note 3. Its camera has three picture quality settings—Low, Standard, High—with Standard set as the default. The setting affects the amount of compression applied to the image but does not affect resolution. The problem is that the Standard setting applies far too much compression and produces very poor quality images. The High quality setting produces file sizes about 2.6x larger than the Standard setting. Applying such heavy compression with the default setting defeats the purpose of using a 16MP sensor. Why capture that much data just to throw it away?
Because the Standard setting produces such poor quality images, it's not really worth comparing them to anything else, so the images shown below are using the High quality setting. Averaging 5-6MB each, the Redmi Note 3 still creates smaller files than other 16MP cameras when using this setting, so I do not feel that it's getting an unfair advantage.
Daylight Photo Comparison 1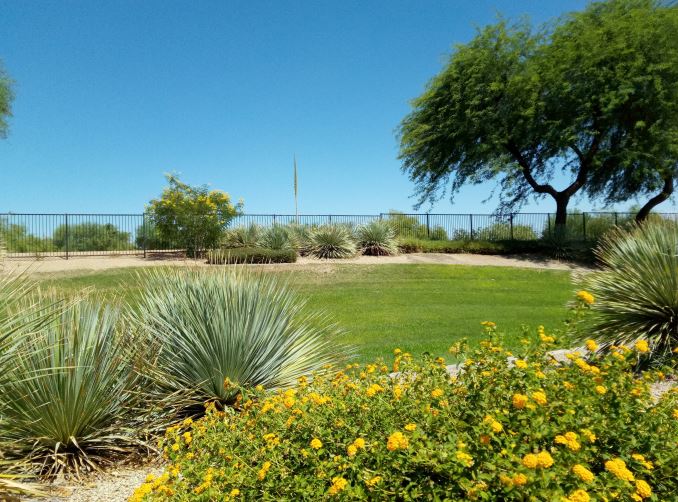 In this first set of daylight images, we see quite a bit of variation in image quality. Most of the images show proper exposure, but the Redmi Note 3 and ZUK Z1 underexpose their images by using the fastest shutter speeds of the group. The M3 note and ZUK Z1 do pretty well setting the white balance, as does the Galaxy S7, although its colors are a bit too saturated. The Redmi Note 3, Honor 5X, and OnePlus X capture images that are a bit too warm.
All of the phones exhibit some shot noise in the sky, but it's only a serious issue for the M3 note. The noise in its image is excessive and easily visible without zooming in. The Redmi Note 3 shows far less noise but, like the Galaxy S7, its noise reduction algorithm smears away some of the finer detail in the rocks and grass.
All of the phones except the M3 note apply some edge sharpening in post-processing. Some sharpening is beneficial, but it can produce white halos around objects, such as the fence in these images, when applied too heavily, which we see from the Galaxy S7 and OnePlus X. Focusing on the fence in the Redmi Note 3's image shows noticeable artifacts even when using its highest quality setting, a result of its higher than usual image compression ratio.
Daylight Photo Comparison 2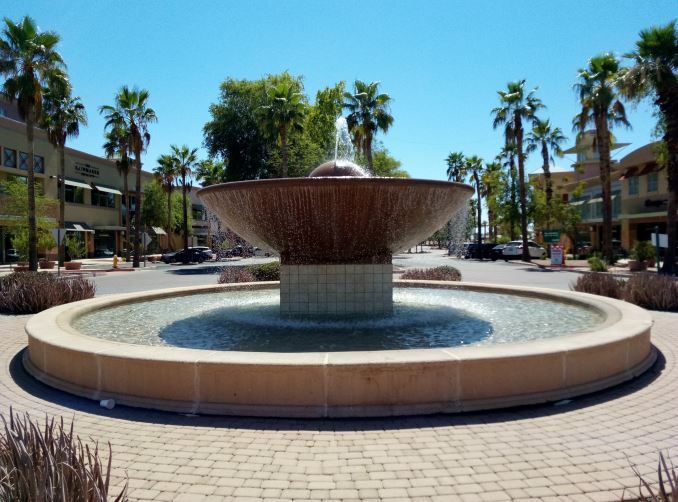 This second daylight scene emphasizes neutral color tones rather than green and blue like the previous scene, which presents a different challenge for a camera's white balance algorithm. Once again the Galaxy S7 and ZUK Z1 capture the most accurate colors, while the M3 note and Redmi Note 3 use a slightly cooler white balance. The Honor 5X skews even cooler, while the OnePlus X is the only phone that captures a slightly warmer image. All of the phones did well setting exposure, with the ZUK Z1 getting the brightest image.
The Galaxy S7's image shows the least amount of noise, although some detail on the buildings and road is smoothed away. The Redmi Note 3 and ZUK Z1 also keep noise to a minimum but still capture excellent detail. The images from the Honor 5X and M3 note are quite noisy, with the M3 note being the noisiest again to the point that it actually ruins image detail.
I'm most surprised by the ZUK Z1 in this scene, which captures an image nearly as good as the Galaxy S7 in my opinion. The Redmi Note 3 follows with its low noise and fine detail. The Honor 5X and M3 note produce the worst images here, with heavy noise and improper white balance.
Neither the M3 note nor Redmi Note 3 support automatic HDR, a feature still reserved for mid-range and flagship phones. Because it needs to be turned on manually, the location of the HDR toggle is important. The Redmi Note 3's camera app includes it on the main screen, just above the shutter button, but the M3 note's camera app tucks it into its settings menu, requiring an extra step to access. Very few phones provide a live preview of the HDR effect (not even all flagships support this), so it's no surprise that these phones do not either. When it comes to actually capturing HDR images, the Redmi Note 3 has the advantage with a capture speed of about 2 seconds compared to about 3 seconds for the M3 note.
In the first scene above, the M3 note consistently focused on the dark bush in the foreground, completely overexposing the sky. Turning on HDR brings back some blue to the sky, but it's still overexposed, as are the rocks in the background and the grates in the grass. The darker areas are brightened significantly, perhaps a bit too much as it begins to look a little unnatural. The second scene showing the water fountain is similar, with HDR mode significantly brightening the darker areas but washing out the sky and brighter highlights. Both HDR images are still noisy, however, and lack detail (the camera had trouble focusing in the second scene). At least the tone mapping algorithm avoids purple fringing along edges.
The Redmi Note 3 sets the correct exposure in both scenes with HDR off. Like the Honor 5X and ZUK Z1, the Redmi Note 3's HDR mode mildly brightens the darker areas in a way that looks natural. Even background objects such as the wall and buildings in the first scene are lightened without brightening the sky. It fails to reduce the brightness of the sky in the second scene, however, which the ZUK Z1 handles well. Its HDR images show little noise and good detail, like the ZUK Z1, and also maintain good color saturation, whereas the ZUK Z1 tends to oversaturate colors. The Redmi Note 3's tone mapping algorithm produces a little purple fringing in the trees and along some vertical edges, but it's not bad or even as much as the ZUK Z1.
Evening Photo Comparison 1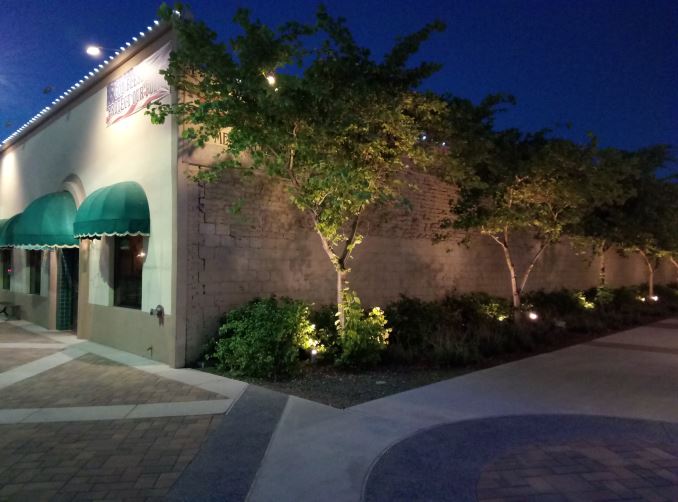 When there's a scarcity of light, the differences between the Galaxy S7 and the less-expensive phones in this roundup are literally night and day. The Redmi Note 3 and ZUK Z1 at least were able to capture nice images in our daylight scenes that were not too far behind the Galaxy S7, but these night scenes highlight the performance disparity that still exists between upper-end and lower-end smartphone cameras.
The Galaxy S7 captures naturally bright images without overexposing highlights. Its colors look accurate, albeit a little oversaturated, although, this tends to work in its favor in low-light scenes where color naturally gets washed out. Noise is much less visible in its images, and it captures significantly more detail than the other phones.
Focusing on the first series of images showing the corner of the building, the Redmi Note 3 captures a reasonably bright image but overexposes the highlights on the front of the building just a little. The M3 note is a bit darker, however, it avoids overexposing highlights. The ZUK Z1 has the brightest exposure (in both images), using the highest ISO settings (1600 and 2000) of the group. The Redmi Note 3, M3 note, and Honor 5X all set white balance a little too cool, while the OnePlus X skews far too yellow.
Both the Galaxy S7 and ZUK Z1 leverage OIS to capture more light by keeping their shutters open longer (1/10s versus 1/15s to 1/20s for the other phones). The S7 and its larger aperture, however, manages to keep ISO at 200, where the other cameras use an ISO of about 1200 (1600 for the ZUK Z1). The higher ISO settings contribute to more visible noise, something that all of these phones struggle with in low light. Even without zooming in, noise is clearly visible in the sky and green awnings. The M3 note and OnePlus X use noise reduction processing to smooth away some of the noise on the building, but the M3 note's processing leaves edges looking jagged. The level of detail in these images is also far less than the Galaxy S7's image.
Neither the M3 note nor Redmi Note 3—or the Honor 5X, OnePlus X, or ZUK Z1 for that matter—perform very well in low-light scenes. A combination of hardware and software deficits hold them back, with no clear leader in this group. With more light available, however, the Redmi Note 3 and ZUK Z1 are capable of capturing some nice images. The M3 note struggles in all lighting scenarios, producing excessively noisy images with inconsistent exposure.
A camera's lens array also impacts the quality of its images. Fortunately, none of the cameras in this roundup have any issues with geometric distortion or chromatic aberration. The Redmi Note 3 shows moderate vignetting (dark shading in the image corners), a bit more than the ZUK Z1 but significantly less than the OnePlus X. The M3 note does not show any vignetting.
Video Quality
Recording high-resolution video places heavy demands on the underlying hardware, which is why we see video quality and recording options decrease along with price. It's no surprise then that we do not see support for 1080p60 or 4K video, especially when many mid-range phones lack one or both, and there's no HDR video mode either.
Rear Camera Video Modes
Video Mode
Video
Audio
M3 note
Redmi Note 3
M3 note
Redmi Note 3
FHD 1080p
17 Mbps, H.264 High (1920x1080)
15 Mbps, H.264 Baseline (1920x1080)
128 Kbps, 48kHz AAC
96 Kbps, 48kHz AAC
HD 720p
9 Mbps, H.264 High (1280x720)
8 Mbps, H.264 Baseline (1280x720)
128 Kbps, 48kHz AAC
96 Kbps, 48kHz AAC
VGA 480p
4.5 Mbps, H.264 High (640x480)
2 Mbps, H.264 Baseline (720x480)
128 Kbps, 48kHz AAC
96 Kbps, 48kHz AAC
slo-mo
3 Mbps, 120fps, H.264 High (640x480)
8 Mbps, 120fps, H.264 Baseline (720x480)
-
-
Front Camera Video Modes
Video Mode
Video
Audio
M3 note
Redmi Note 3
M3 note
Redmi Note 3
FHD 1080p
17 Mbps, H.264 High (1920x1080)
-
128 Kbps, 48kHz AAC
-
HD 720p
9 Mbps, H.264 High (1280x720)
8 Mbps, H.264 Baseline (1280x720)
128 Kbps, 48kHz AAC
96 Kbps, 48kHz AAC
VGA 480p
4.5 Mbps, H.264 High (640x480)
-
128 Kbps, 48kHz AAC
-
The M3 note uses higher bit rates for both video and audio than the Redmi Note 3. It also uses the high profile exclusively, whereas the Redmi Note 3 encodes all video with the baseline profile. There's a lot more to video quality than just bit rate, of course, as shown by the sample videos below (note that these videos have been compressed for streaming).
The M3 note's video quality is disappointing. Just like when shooting still pictures, there's significant noise, with some macroblocking in the sky, and an overall lack of detail at all video settings. It adjusts exposure quickly when moving between light and dark scenes, but tends to overexpose highlights, especially if there's a shaded object in front of the camera. The camera is slow to focus and has difficulty focusing on nearby objects.
The Redmi Note 3's video looks better, with low noise, good detail, and generally accurate colors. It too sets exposure quickly during transitions, only occasionally getting it wrong. The greater video compression results in visible motion artifacts, however, and the autofocus system has trouble maintaining focus lock, causing the camera to continuously hunt for the right focal distance.
Both phones could use better wind noise rejection and image stabilization. The M3 note's video is particularly jittery at times.
Neither phone is great for video recording based on the limited number of features and less than stellar video quality. The Redmi Note 3's video is passable as long as you do not ask too much from its autofocus system. The M3 note's video is alright in a pinch, but I would not use it to record any lasting memories.