Alien: Isolation at 3 GHz
If first person survival mixed with horror is your sort of thing, then Alien: Isolation, based off of the Alien franchise, should be an interesting title. Developed by The Creative Assembly and released in October 2014, Alien: Isolation has won numerous awards from Game Of The Year to several top 10s/25s and Best Horror titles, ratcheting up over a million sales by February 2015. Alien: Isolation uses a custom built engine which includes dynamic sound effects and should be fully multi-core enabled. We take the average frame rate as our marker with a scripted version of the built-in benchmark.
For this test we used the following settings with our graphics cards:
Alien Isolation Settings
Resolution
Quality
Low GPU
Integrated Graphics
1280x720
Ultra
ASUS R7 240 1GB DDR3
Medium GPU
MSI GTX 770 Lightning 2GB
1920x1080
Ultra
MSI R9 285 Gaming 2G
High GPU
ASUS GTX 980 Strix 4GB
1920x1080
Ultra
MSI R9 290X Gaming 4G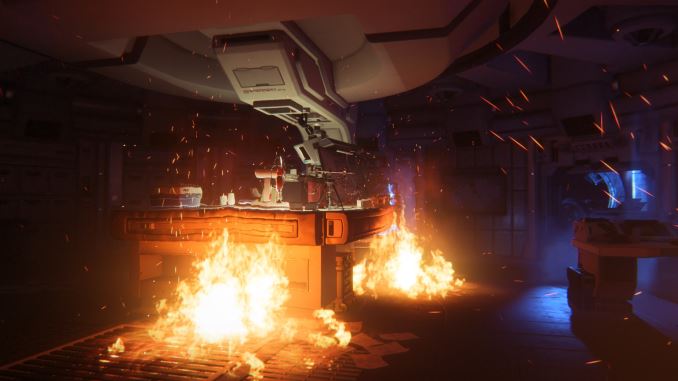 Unfortunately, Alien Isolation pushed a significant update for low-end AMD cards (like the R7 240) near the end of our benchmark suite, meaning that the 18 months of data with the card are now in the trash. Nevertheless, the rest of the results from our other cards show that Carrizo is comprehensively out performed by Kaveri in every test. It's worth remembering that the Carrizo part only has PCIe 3.0 x8 available, but the difference is mostly likely to do with data transfer through the L2 caches.