Okay, I lied a little. Biostar announce their new tech as 'BIO-unlocKING', a feature on their latest 8xx series motherboard to unlock the quad core Thuban based processors...
11
by
on 5/3/2010
Popular motherboard manufacturer MSI has announced the next weapon in their motherboard arsenal - the MSI Big Bang-XPower. Like other second generation X58 motherboards, the XPower will feature...
9
by
on 5/1/2010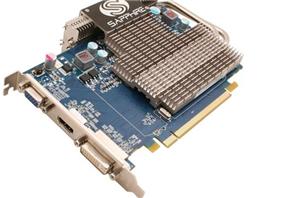 Today, Sapphire have announced the latest in their lineup of ATI 5xxx series graphics cards - the passively cooled HD 5550, dubbed the 'Ultimate'. The party piece of...
12
by
on 4/30/2010