Crysis: Warhead
Kicking things off as always is Crysis: Warhead. It's no longer the toughest game in our benchmark suite, but it's still a technically complex game that has proven to be a very consistent benchmark. Thus even 4 years since the release of the original Crysis, "but can it run Crysis?" is still an important question, and the answer continues to be "no." While we're closer than ever, full Enthusiast settings at a 60fps is still beyond the grasp of a single-GPU card.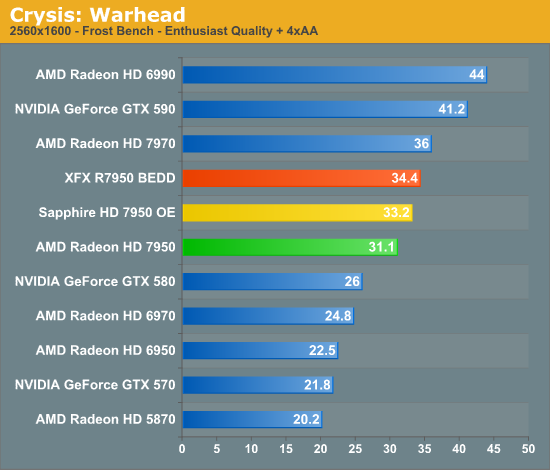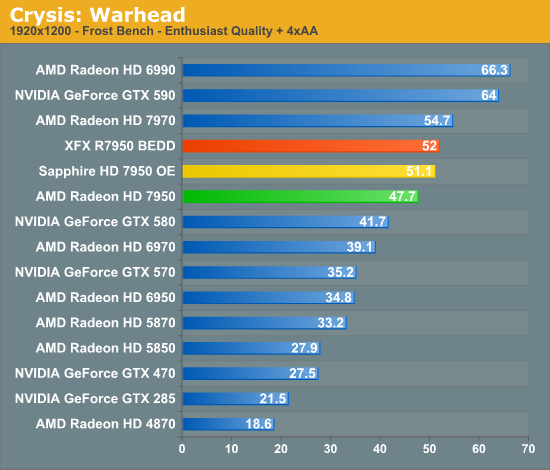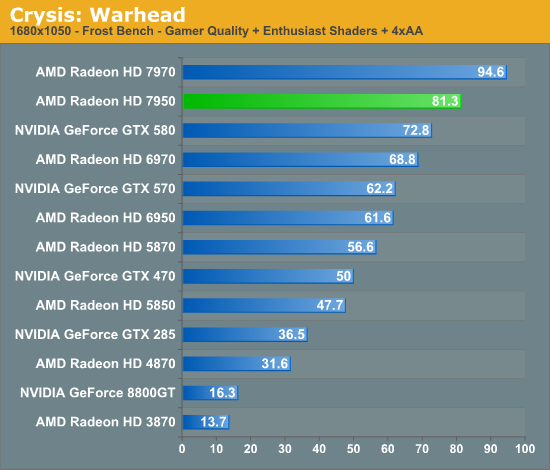 AMD's first round of driver optimizations have given the 7900 a very solid footing in Crysis, putting the 7950 off to a great start. The 7950 is 19% ahead of the GTX 580 at 2560 and 14% ahead at 1920, putting the card in a comfortable position that for single-GPU cards is second only to the 7970. In spite of Crysis being shader-bound most of the time the 7950 is generally within 15% of the 7970, so it's doing better than the theoretical performance gap between the two cards would predict. Meanwhile compared to AMD's last generation offerings it's not much of a contest: the 7950 is 20-25% ahead.
As for our factory overclocked Sapphire and XFX cards, they further close the gap between the 7950 and 7970. The 12.5% core overclock on these cards puts them between 7% and 10% faster than the stock clocked 7950, with the XFX card edging out the Sapphire due to its memory overclock. These cards do so well here than the reference 7970's lead is reduced to just 5%.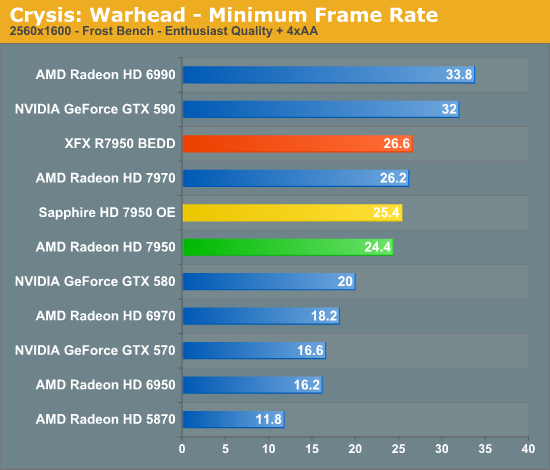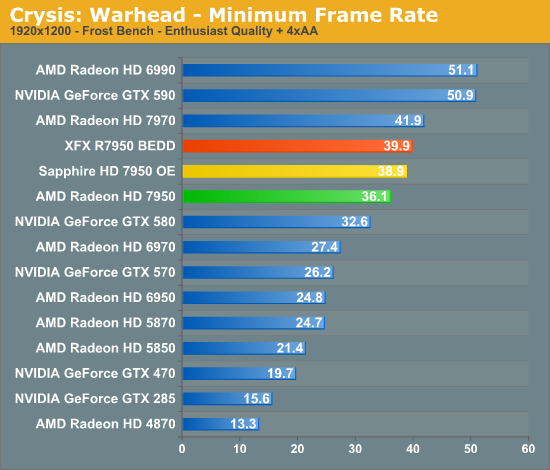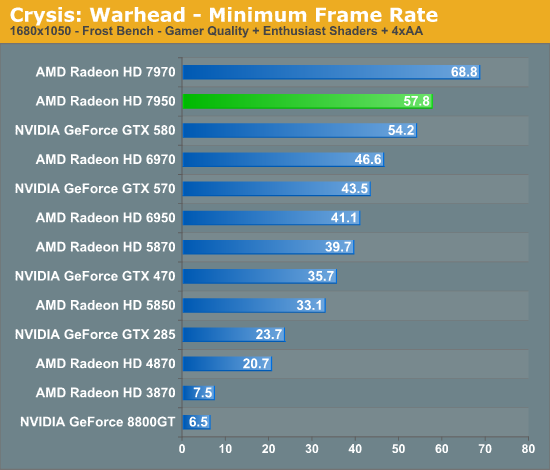 The minimum framerates in Crysis are also looking good on the 7950, with the 7950 turning in a 10-22% better minimum framerate than the GTX 580 depending on whether we're talking about 1920 or 2560. As like we saw with the 7970, the biggest lead is at the highest resolutions, which has typically been the case for AMD cards for some time now. The overclocked partner cards add to this, tacking on an extra 5-10% in performance.