AS-SSD Incompressible Sequential Performance
The AS-SSD sequential benchmark uses incompressible data for all of its transfers. The result is a pretty big reduction in sequential write speed on SandForce based controllers.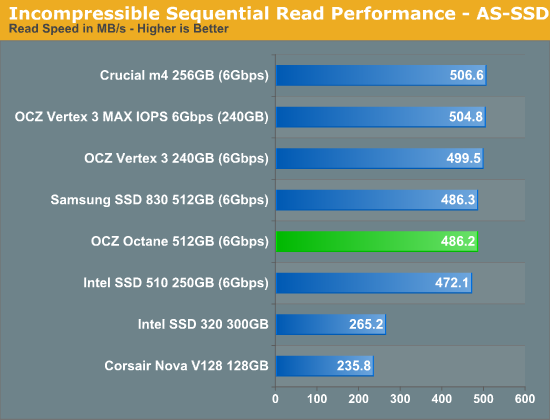 I'm not entirely sure why the Octane does so well here when it's unable to deliver these sorts of numbers in Iometer. The big takeaway is that performance doesn't suffer when you throw incompressible data at the controller.