The Downside: Consistency
Initially it's very easy to get excited about Intel's SRT. If you only run a handful of applications, you'll likely get performance similar to that of a standalone SSD without all of the cost and size limitations. Unfortunately, at least when paired with Intel's SSD 311, it doesn't take much to kick some of that data out of the cache.
To put eviction to the test, I ran through three games—Portal 2, Starcraft 2 and World of Warcraft—then I installed the entire Adobe CS5.5 Master Collection, ran five of its applications and tried running Starcraft 2 again. All of Starcraft 2's data had been evicted from the SSD cache resulting in HDD-like performance:
Starcraft 2 Level Loading—Seagate Barracuda 3TB (Maximize Cache)
Load Time
Load Time After App Install/Launch
Game Launch
9.7 seconds
17.4 seconds
Level Load
15.0 seconds
23.3 seconds
I thought that may have been a bit excessive so I tried another test. This time I used the machine a bit more, browsed the web, did some file copies and scanned for viruses but I didn't install any new applications. Instead I launched five Adobe applications and then ran through all of our game loading tests. The result was a mixed bag with some games clearly being evicted from the cache and others not being touched at all:
Game Load Comparison
Intel SSD 311 20GB Cache
Portal 2 (Game Launch)
Portal 2 (Level Load)
Starcraft 2 (Game Launch)
Starcraft 2 (Level Load)
World of Warcraft (Game Launch)
World of Warcraft (Level Load)
Load Time
9.9 seconds
15.1 seconds
9.7 seconds
15.0 seconds
4.5 seconds
5.8 seconds
Load Time After Use
12.1 seconds
15.1 seconds
10.1 seconds
15.3 seconds
3.6 seconds
14.0 seconds
Even boot time was affected. For the most part performance didn't fall back down to HDD levels, but it wasn't as snappy as before when I was only running games.
Boot Time—Seagate Barracuda 3TB (Maximize Cache)
Time
Boot Time
32.6 seconds
Boot Time After Use
37.3 seconds
Boot Time Without Cache
55.5 seconds
Although Intel felt that 20GB was the ideal size to balance price/performance and while SRT is supposed to filter out some IO operations from being cached, it's clear that if you frequently use ~10 applications that you will evict useful data from your cache on a 20GB SSD 311. For lighter usage models with only a few frequently used applications, a 20GB cache should be just fine.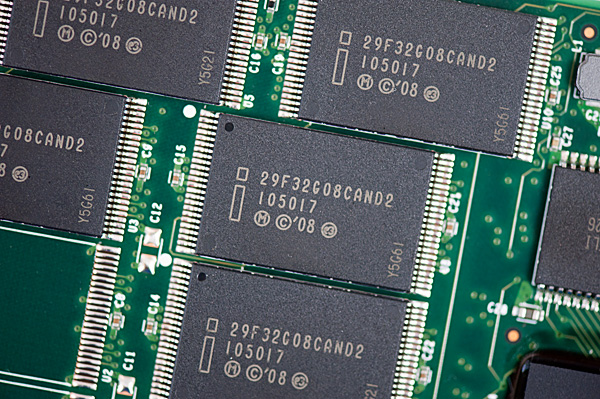 There's also the bigger problem of the initial run of anything taking a long time since the data isn't cached. The best way to illustrate this is a quick comparison of how long it takes to install Adobe's CS5.5 Master Collection:
Install Adobe CS5.5 Master Collection
Time
Seagate Barracuda 3TB (No cache)
13.3 minutes
Seagate Barracuda 3TB (Maximize Cache)
13.3 minutes
OCZ Vertex 3 240GB (6Gbps)
5.5 minutes
A pure SSD setup is going to give you predictable performance across the board regardless of what you do, whereas Intel's SRT is more useful in improving performance in more limited, repetitive usage models. Admittedly most users probably fall into the latter category.
In my use I've only noticed two reliability issues with Intel's SRT. The first issue was with an early BIOS/driver combination where I rebooted my system (SSD cache was set to maximized) and my bootloader had disappeared. The other issue was a corrupt portion of my Portal 2 install, which only appeared after I disabled by SSD cache. I haven't been able to replicate either issue and I can't say for sure that they are even caused by SRT, but I felt compelled to report them nevertheless. As with any new technology, I'd approach SRT with caution—and lots of backups.