Gaming Performance
Truthfully this page is largely irrelevant for a system like the Dell Precision T1600. This isn't a gaming tower; it's meant to be used for heavy duty work. But I can't be the only person who games on their work machine from time to time, and I'm at least personally curious to see what a single-slot, underclocked GF106 can actually do. Right now, the fastest video card available that doesn't require an extra power lead is PowerColor's Green Radeon HD 5750, and the fastest stock card available is the Radeon HD 6670. While I don't have results for the latter, we can at least extrapolate performance of the former from the stock-clocked Radeon HD 5750 in the Puget Serenity.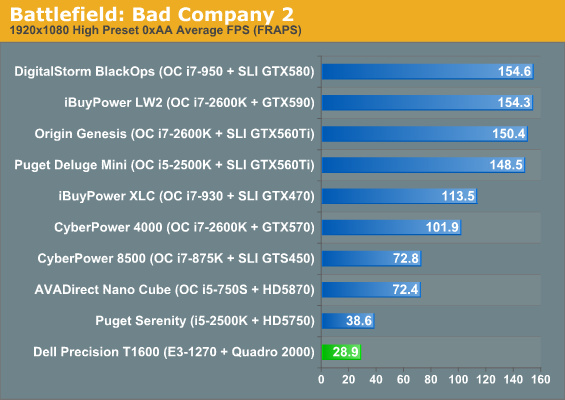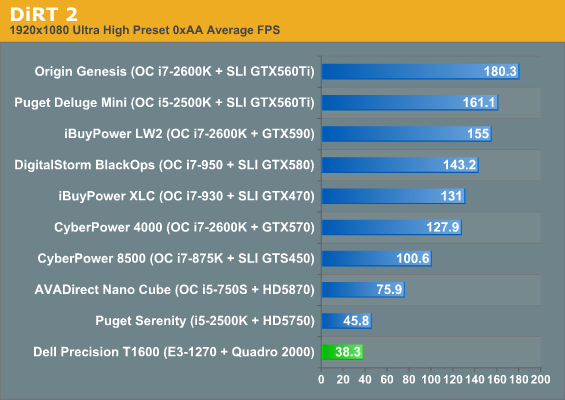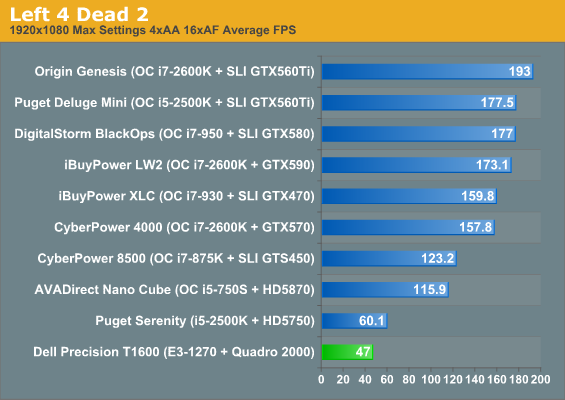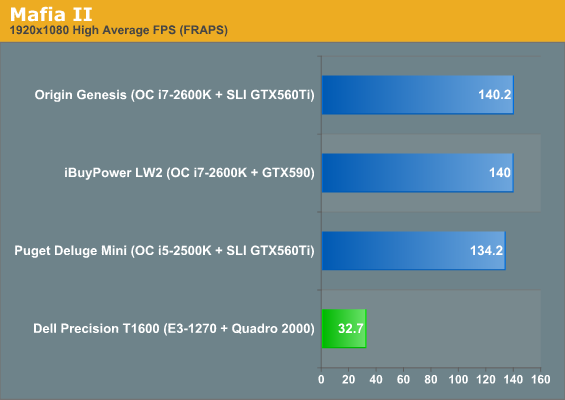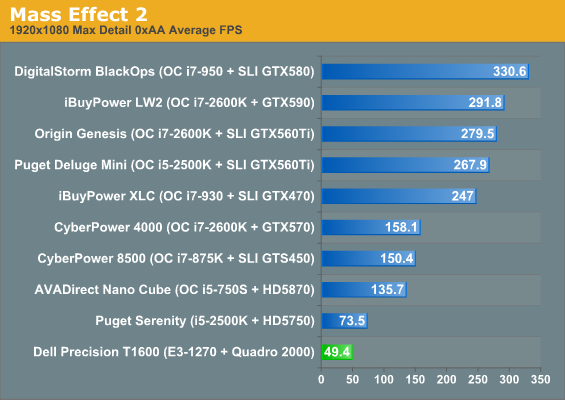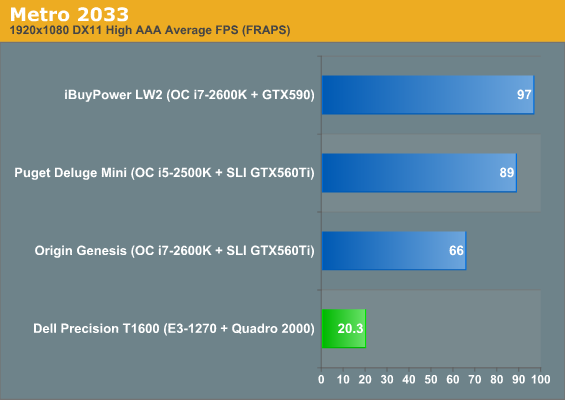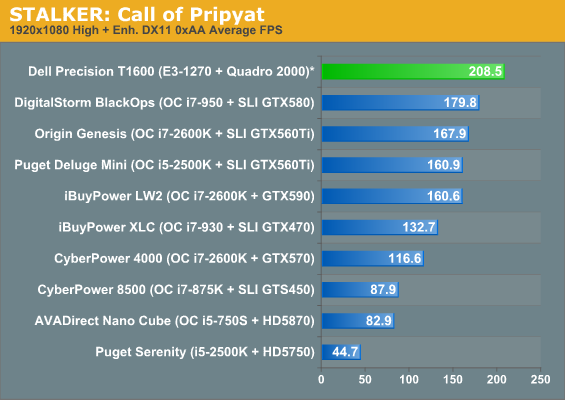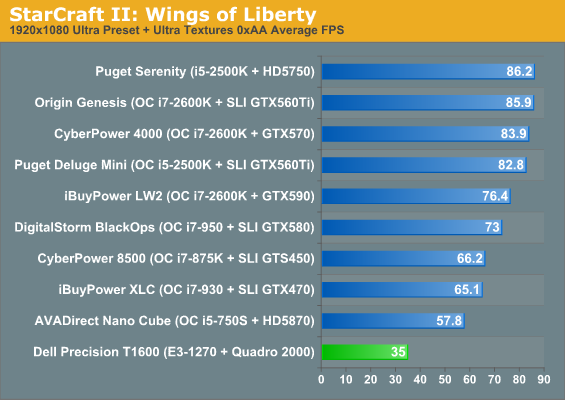 Unsurprisingly it comes in last in every test in our "high" suite except for STALKER, where it inexplicably refused to render any of the post-processing or dynamic shadows (hence the abnormally high score). We left that result there more as a cautionary tale: workstation graphics cards require workstation drivers, and there are optimizations and differences between NVIDIA's Quadro and GeForce drivers that show up on occasion. It appears STALKER is one title where the current Quadro drivers have a bug, and there are bound to be others. The same story would hold true for AMD's FireGL and Radeon lines.
As far as the actual performance, these are pretty challenging settings for anything from a Radeon HD 5770 on down, so most users would want to turn down a few settings. At least the Quadro 2000 could be used for some moderate gaming on a whim, and if you've read our laptop reviews you'll also know that the "poor" results above would rate pretty highly on a mobile system. It's all a matter of your chosen reference point.
UPDATE: The "Ultra" results were removed and the following section added to put the T1600's review more in line with its intended market.
Pricing
The Dell Precision T1600's gaming chops are questionable but that's not what it's there for; again, the exercise was more to see what a single-slot GF106-based graphics card might look like. Try to keep in mind that while the T1600 isn't a gaming machine, it's most definitely a workstation, and the results from SPECviewperf 11 on the previous page are more than double what a consumer-oriented graphics card is liable to produce.
Since an overclock is much harder to curate, workstations are almost never actually overclocked, either. These are gaming systems that have been souped up for their task, but when you put them in a workstation environment, particularly suited to CAD work, they're going to fall behind the Precision T1600. With these things in mind, let's see how pricing breaks down: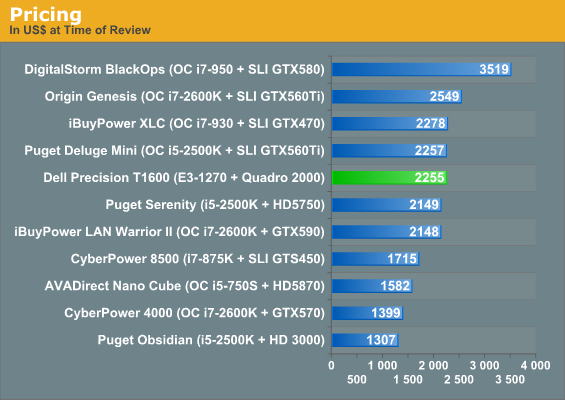 The T1600 is a bit cheaper than some of our overclocked gaming machines and well behind monsters like Origin's Genesis and DigitalStorm's BlackOps. For what you get, though, the price is actually fairly reasonable despite Dell's tendency to overcharge on upgrades.