TRIM Support On the Way?
Several readers wrote me once they received their new 13-inch MacBook Pros and told me that System Profiler lists TRIM support as an option for SSDs on these systems. I confirmed: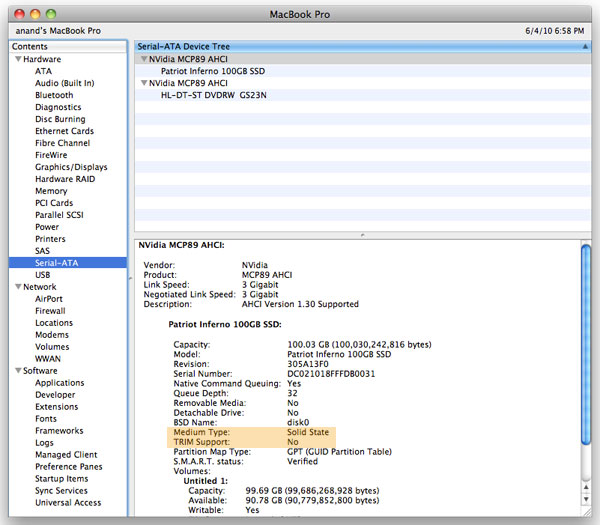 This appears to be limited to the new 13-inch MacBook Pro. I tried my 2nd gen unibody 15-inch as well as the new 15-inch i5/i7 model and neither of them have TRIM listed as an option with an SSD installed. It appears that the driver for the GeForce 320M chipset in the new 13-inch MBP supports TRIM at some level.
The OS still incorrectly identifies SSDs with TRIM support as not supporting the instruction, but I get the feeling we're close to having TRIM support in OS X. At which point we'll be even closer to Apple shipping some halfway decent SSDs in their systems. It's taken this long but we're getting there.