DivX 6.8.5 with Xmpeg 5.0.3
Our DivX test is the same DivX / XMpeg 5.03 test we've run for the past few years now, the 1080p source file is encoded using the unconstrained DivX profile, quality/performance is set balanced at 5 and enhanced multithreading is enabled.
Thanks to AMD's Turbo Core the Phenom II X6 is pretty close here, but still not able to topple Intel's Core i5 and i7.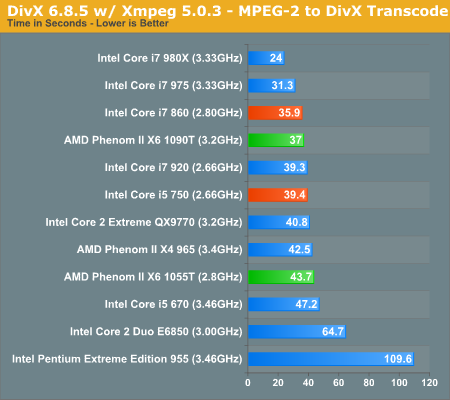 x264 HD Video Encoding Performance
Graysky's x264 HD test uses x264 to encode a 4Mbps 720p MPEG-2 source. The focus here is on quality rather than speed, thus the benchmark uses a 2-pass encode and reports the average frame rate in each pass.
And we finally see the Phenom II X6 flex its muscle, even the 1055T is faster than the Core i7 860: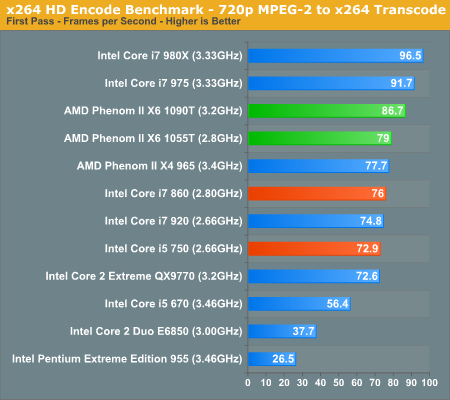 In the actual encoding pass the 1055T falls behind the 860 but it's still a good 19% faster than the Core i5 750.