HPC and Encryption Benchmarks
Just a few days prior to today's launch, we were able to get access to the benchmark numbers that Intel and AMD produced for LSDyna's (Crash simulation) and Fluent (fluid dynamics) from Ansys. The first benchmark is the Ansys Fluent Truck_14 m benchmark.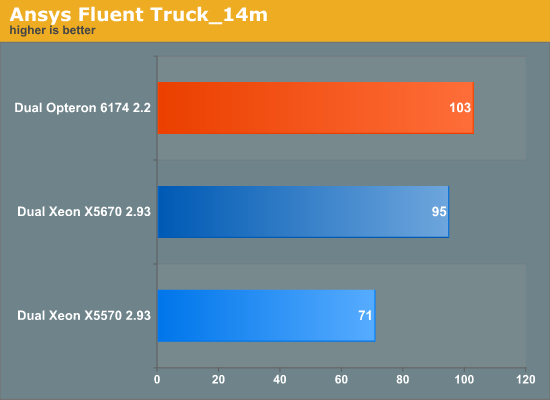 The next one is LS Dyna "Neon refined revised".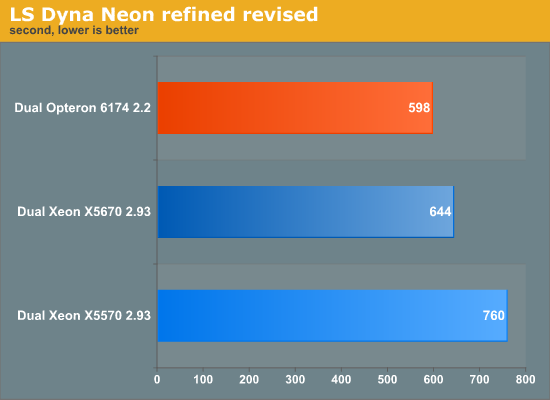 In both cases, the four memory channels and 12 core mix per CPU seem to pay off: AMD can beat Intel again in the HPC benchmarks, although the advantage is small.
Next we ran Sisoft Sandra 2010's encryption benchmark. Do remember that this is a completely synthetic benchmark. A 100% encryption performance advantage might translate in a very small performance advantage in a real world application. For example the code run on a website might only include a small part of encryption code.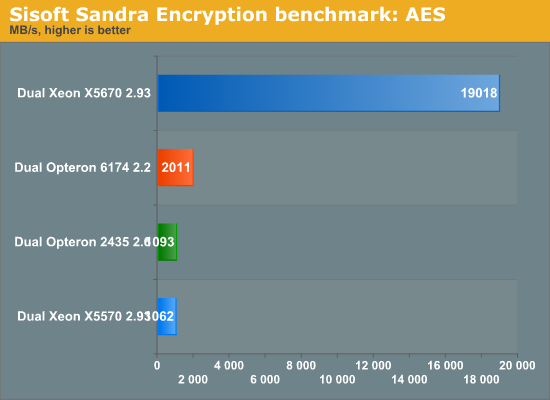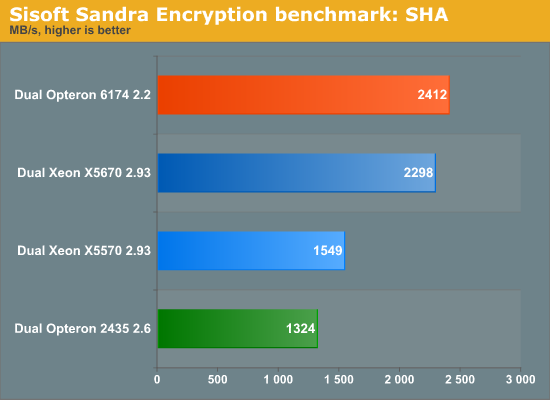 Once the Xeon X5670's AES instructions can do their work, encryption is lightening fast. Here the new Xeon is 19 times faster than its older brother and 9 times faster than the best Opteron. Encryption can be broken up easily in smaller parts, it scales extremely well. The result is that the CPU with the most threads, the Xeon 5670 and Opteron 6174 easily outperform their older brothers in cryptographic hash functions.