PAR2 Multithreaded Archive Recovery Performance
Par2 is an application used for reconstructing downloaded archives. It can generate parity data from a given archive and later use it to recover the archive
Chuchusoft took the source code of par2cmdline 0.4 and parallelized it using Intel's Threading Building Blocks 2.1. The result is a version of par2cmdline that can spawn multiple threads to repair par2 archives. For this test we took a 708MB archive, corrupted nearly 60MB of it, and used the multithreaded par2cmdline to recover it. The scores reported are the repair and recover time in seconds.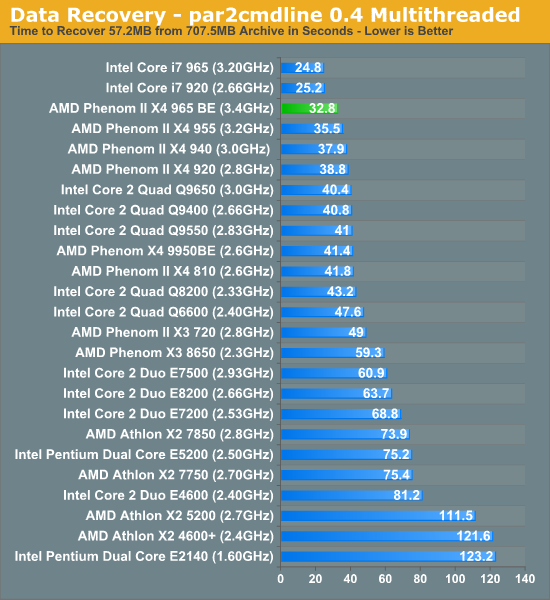 Microsoft Excel 2007
Excel can be a very powerful mathematical tool. In this benchmark we're running a Monte Carlo simulation on a very large spreadsheet of stock pricing data.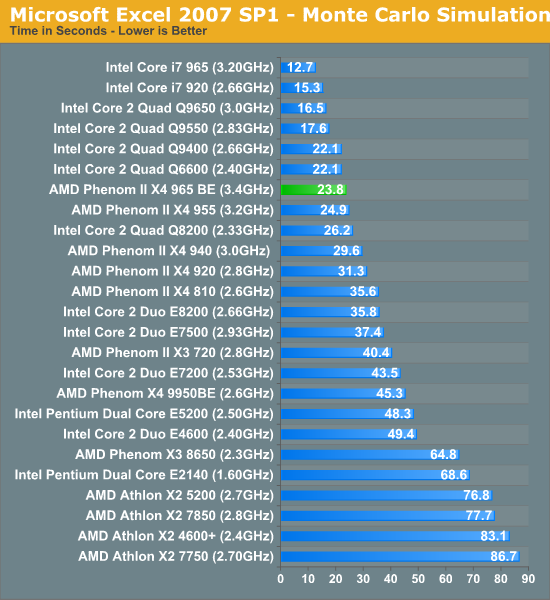 The same is true for our Excel Monte Carlo simulation - where there's an Intel optimization, the performance is predictable.


Sony Vegas Pro 8: Blu-ray Disc Creation
Although technically a test simulating the creation of a Blu-ray disc, the majority of the time in our Sony Vegas Pro benchmark is spend encoding the 25Mbps MPEG-2 video stream and not actually creating the Blu-ray disc itself.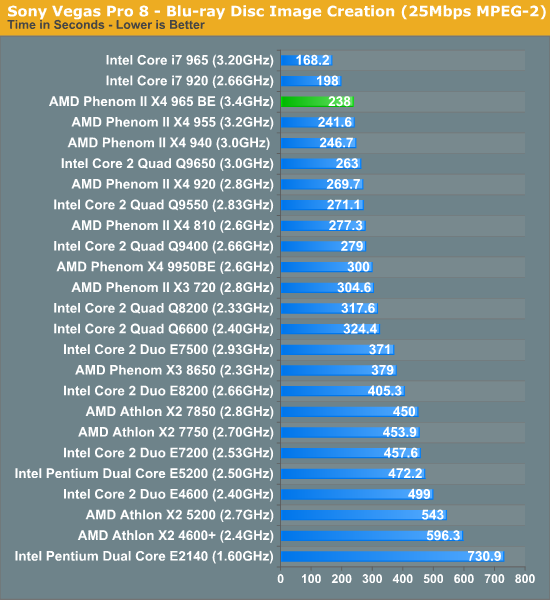 More of the same here - the 965 BE is faster than any LGA-775 Intel CPU here, but compared to i7 it's noticeably slower.


Sorenson Squeeze: FLV Creation
Another video related benchmark, we're using Sorenson Squeeze to convert regular videos into Flash videos for use on websites.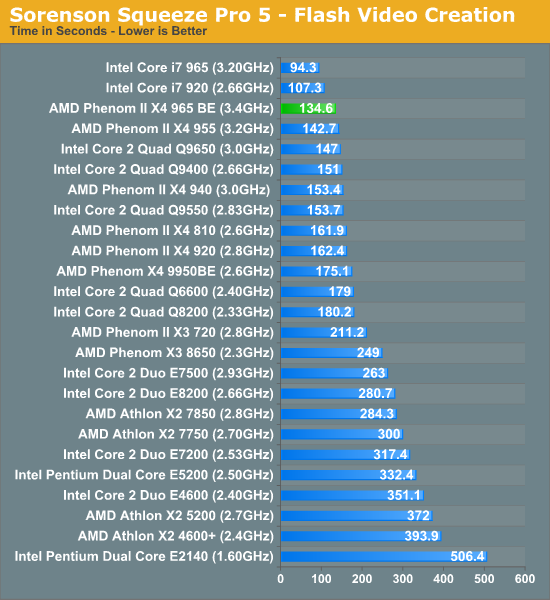 I'm running out of ways to say that the standings remain unchanged.


WinRAR - Archive Creation
Our WinRAR test simply takes 300MB of files and compresses them into a single RAR archive using the application's default settings. We're not doing anything exotic here, just looking at the impact of CPU performance on creating an archive: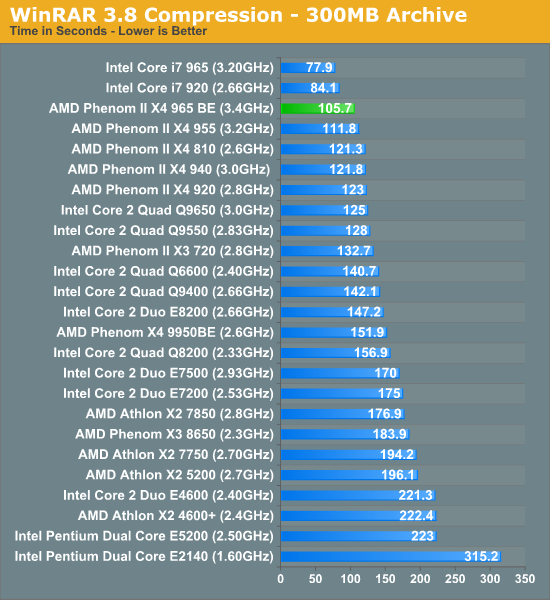 The standings remain unchanged.