Midrange Recommendations
In the midrange/moderate PSU market, we have power supplies rated at 500W to 650W and a price range of $82 to $202. Most power supplies in this field aren't that expensive, however - the high $202 models are from Antec's Signature series, which we introduced not long ago. Most of our midrange PSU recommendations are a more reasonable $125 or less.
Enermax Pro82+ & Modu82+ 525W - $110-$133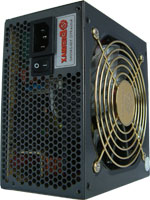 The Enermax Pro82+ and Modu82+ are again worth a look, this time courtesy of the 525W model. The prices of the 525W unit start at $110 for the Pro82+ version, and the modular version bumps the price to $133. The $23 difference is quite a bit, considering you can hide the extra cables between optical drives, so we'd give the nod to the Pro82+ version instead of the modular offering. If you simply prefer modular cables and are willing to pay more, however, both options perform the same in testing.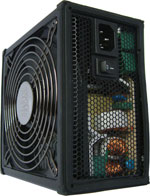 Cooler Master Silent Pro 500W - 82€
Unfortunately, Cooler Master cannot currently sell this power supply in the US market due to a lawsuit from Ultra against everyone with cable management. Europeans however can enjoy the Silent Pro series, which is also available with an M for modular. We will be introducing this power supply very soon, and we have already completed testing of our first samples. We are very pleased by the performance and for the first time Cooler Master went to Enhance for a lower range power supply. The side-trip paid off and Cooler Master created one of the coolest products this year. Not only does it maintain a noise level of 17dB(A) up to a high level of load, but it also has a very attractive price of 82€ for the 500W version. That puts it only a few Euros above competing products from Enermax and Corsair, with better performance particularly in the noise arena.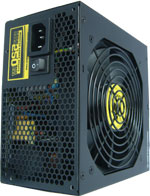 Corsair CMPSU-520HX 520W- $115
The Corsair HX series has sold well since the "memory company" first introduced it, paving the way for their later models. The HX520 not only brings rock stable rails, but it also comes with a very good efficiency and very low acoustic noise throughout the operating range. The EU and the US prices are very attractive, helped by the fact that this PSU has been available for several years. It can still compete with all the new power supplies today, which is impressive. We will be providing a review of this series soon, even though Corsair does not even promote it anymore.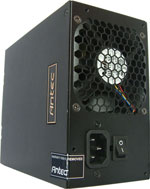 Antec Signature 650 - $202
Antec's Signature series has not been around long, and somehow it hasn't managed to make its presence felt in the market. In Europe, the 650W version is the only one available, even though Antec has an 850W version that we already tested. We've received word from Antec that the 850W model will be available very soon in Europe, and until then users will have to "settle" for the 650W version - which honestly won't be much of a difference. To find out exactly where the differences lie, Antec sent us one of the lower wattage versions and we will have a review up soon. Antec included many features in this series, which they largely developed on their own. For $202 this power supply is anything but cheap, and we hope that with higher availability the prices will drop. The high price does bring some exceptional quality, however, as you can read in our review.