Budget Recommendations
Since our last PSU buyer's guide, little has changed on the lower end of the market. We still won't recommend products that carry far overrated ratings of 500W where the reality is that it's more like a 350W power supply. Our selections therefore focus on high-quality models with a reasonable cost - typically under $75. For the European market we focused on good power supplies under 50€.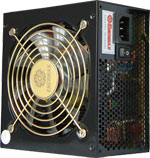 Enermax Pro82+ 385W and 425W - $73-86
Enermax had an impressive launch this year with the Pro82+ and the Modu82+. We saw first samples in Las Vegas in January and tested four models later on. The delivered performance gave us no choice other than to award both series the AnandTech Gold Editors' Choice Award. Both series deliver very stable power and very good efficiency - up to 86% with 230VAC. With all of the tested models we were able to stay above 82% efficiency from 20% load onwards. The noise levels were equally impressive, since these units remained essentially silent up to a load of more than 50% of the maximum rated output. On top of the good performance, Enermax keeps the price within reach even for users with moderate budget.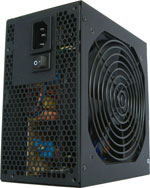 Corsair VX450W - $70
The price of Corsair's power supply remains somewhat high, with little change since our recommendation in December last year. This doesn't change the fact that the CMPSU-450VX is still a very good power supply and worth every penny. With its price of around $70 it outperforms every other power supply with wattage in this field. We saw smaller voltage drops from this PSU but the overall efficiency and performance is very good, making it ideal for midrange systems running a single graphics card.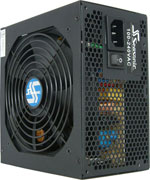 Seasonic S12II 330 & 380 - $54 & $64
Both of the Seasonic S12II models rated at 330W and 380W fall under the 50€ barrier. They have been popular throughout the world and they are actually the reason Seasonic increased their sales in Europe. Seasonic currently sits in the top three brands in Germany together with be quiet! and Enermax. Seasonics quality has always been good, and even the small incident with incompatibility with a few motherboards didn't really weakened their position in the market. There were small voltage drops during our tests last year, which is common with Seasonic power supplies, but everything was well within specs. The acoustics are also very nice, ranging from 22 to 25dB(A). The price made these PSUs hot sellers, starting at only $54 for the 330W version, which is enough for most PCs.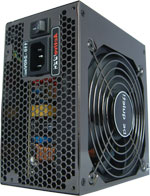 be quiet! Straight Power 350 & 400W - 40 & 47€
be quiet! for many years has been the unchallenged number one in Germany. They achieved this with good prices, good quality, and customer service offers that to this day no other company can match. The Straight Power series is our last recommendation in this field with a good price for the 350W and 400W versions. These units are just starting to sell in the US and there are only a few models available right now. What makes be quiet! products special in Germany is the 48 hour exchange service, where a postal guy brings a new power supply to the customer and takes the broken one with him within 48 hours of your call. The company also offers a 3-year warranty, which is also unusual in Europe. Several US-based companies like Corsair and OCZ surpass the 3-year warranty with 5-year warranties, but they still don't offer a 48-hour exchange guarantee.