Off to See the Wizard
Once your order is packed, taped and labeled it's sent via conveyor belt to the shipping area: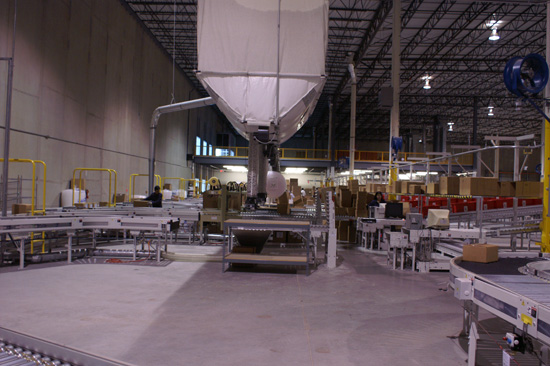 Empty boxes and full totes come in on the right and leave as taped packages on the left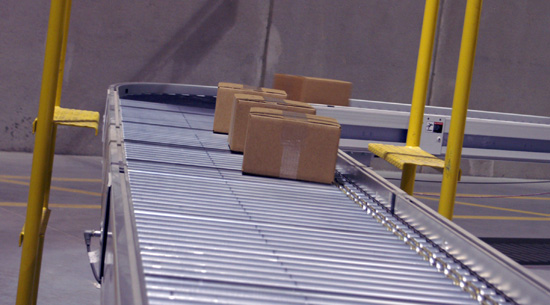 These things move pretty quickly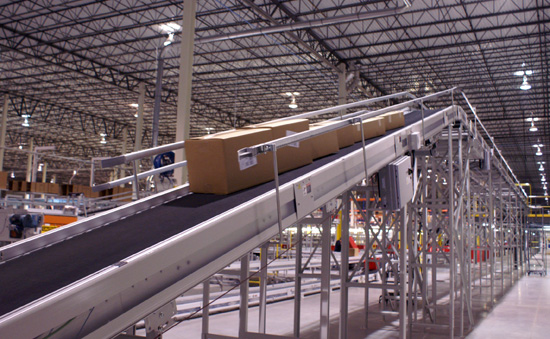 Up they go
As the boxes make their way to the shipping area they are scanned and directed to the appropriate shipping lane automatically: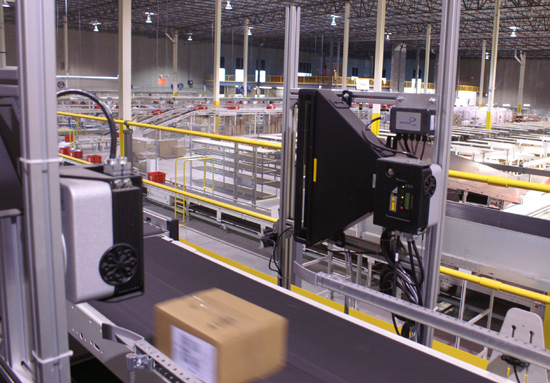 The label is read and the system figures out whether to send the package to a FedEx or UPS lane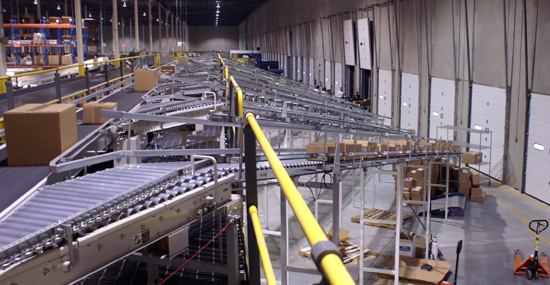 The vast majority of these lanes are for UPS, Newegg's preferred shipping partner. The first lane is reserved for FedEx.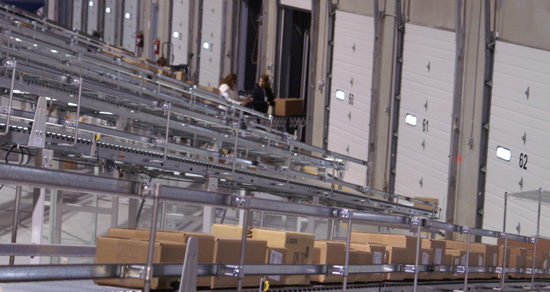 UPS actually staffs Newegg's warehouse with its own employees. The folks you see in the picture above actually work for UPS, not Newegg. Your package is scanned at Newegg and your tracking number/status is actually generated on the spot, so the truck doesn't have to return to the UPS depot before your tracking information becomes active.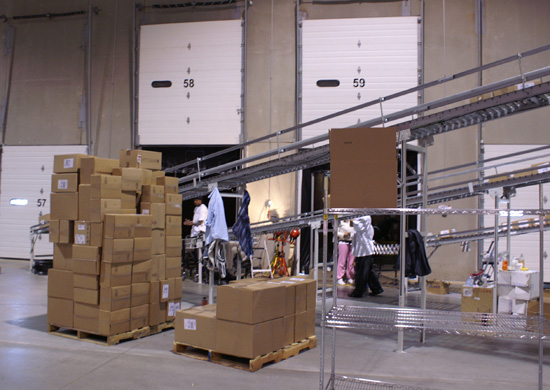 The UPS folks hard at work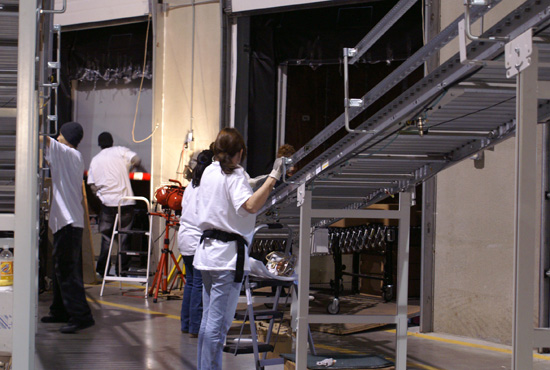 UPS trucks are loaded and shipped off multiple times during the day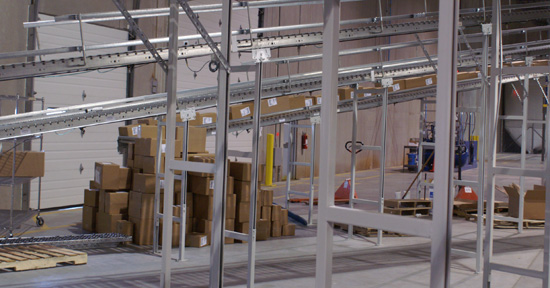 The FedEx ailes move much slower
Newegg's goal is to be able to ship via UPS ground to its customers within 1 - 2 days, hence the creation of these warehouses across the US. The New Jersey warehouse is able to reach customers in NY within a day and most other places on the East Coast within two via UPS ground.