8800 GTS 512 vs. 8800 Ultra
The 8800 Ultra was expensive when it was released in May of this year, and honestly not much has changed. The 8800 GTS 512 outclasses the Ultra in just about every category, the exception being raw memory bandwidth. The question we're looking to answer first is whether there's still a need for the 8800 Ultra, or if this sub-$400 card makes 2007's most expensive single GPU obsolete.
Quake Wars shows the two cards performing virtually the same, the Ultra starts to pull away at 2560 x 1600: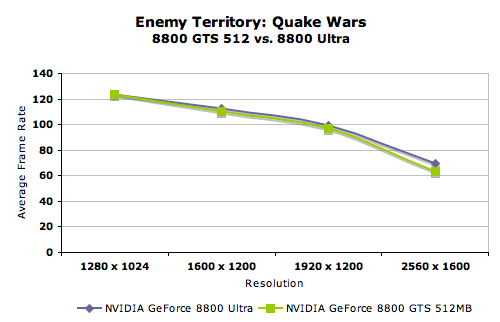 Turning on AA gives us a clear difference between the two, at 2560 x 1600 the Ultra has a 47% performance advantage over the 8800 GTS 512: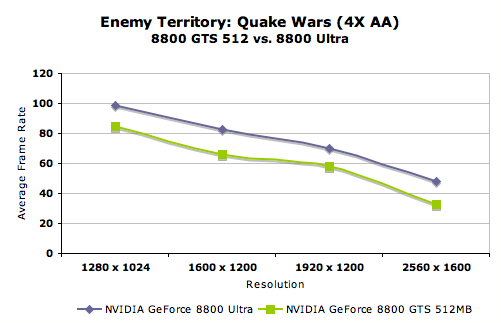 We see the same story with World in Conflict, there's no performance difference between the two cards until we turn on AA: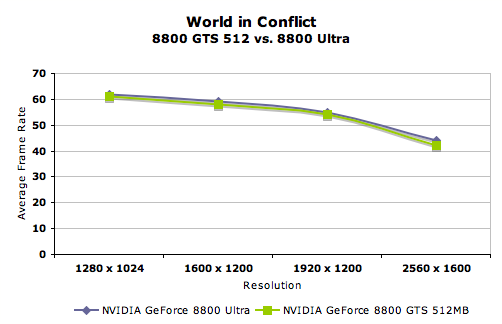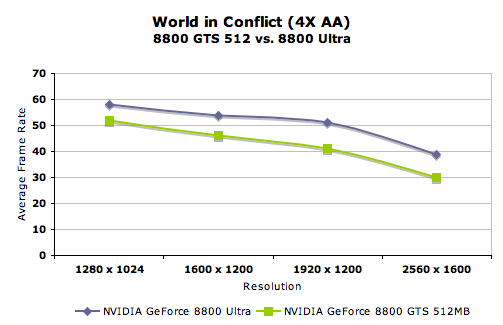 Lighter titles such as Half Life 2 and Oblivion (yep, Oblivion is a lighter title now) show the two cards as being equal: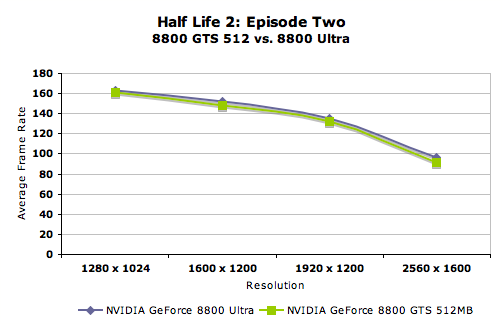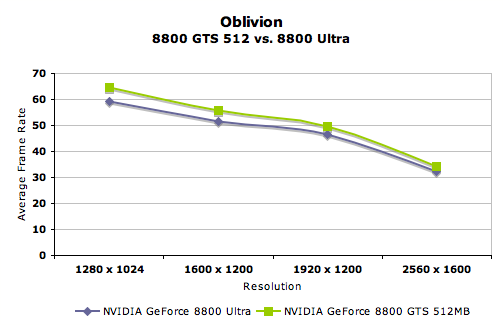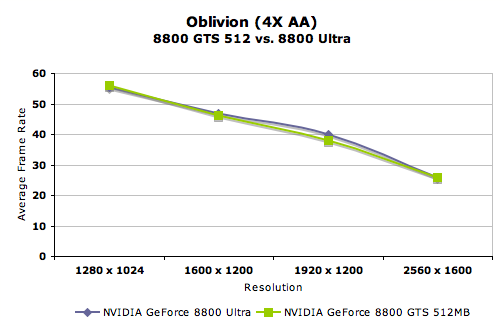 The added pixel pushing power of the 8800 GTS 512 give it the advantage in our Oblivion test, but much of that advantage gets erased when we turn on 4X AA.
Looking at newer titles like Crysis, Call of Duty 4 and Unreal Tournament 3 we see 8800 Ultra levels of performance from the $350 8800 GTS 512. Not bad.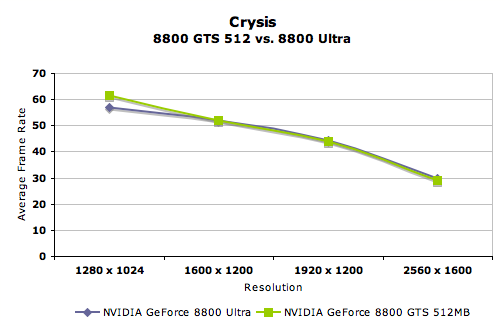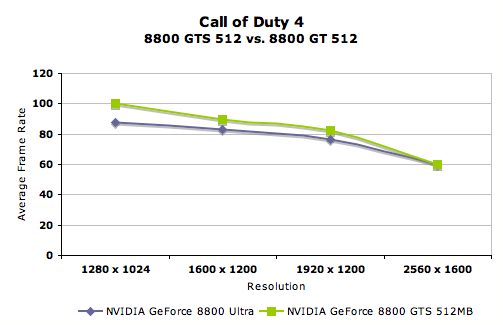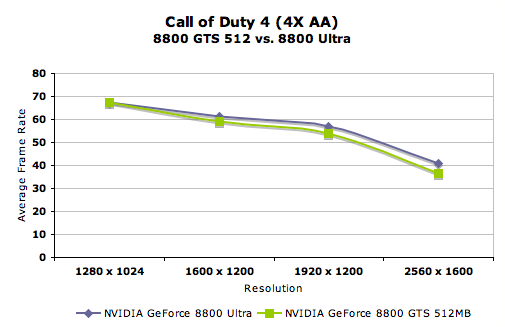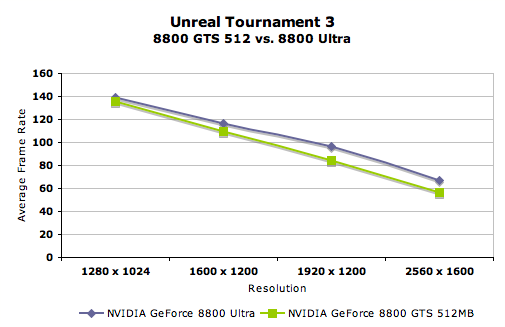 Overall, the 8800 GTS 512 is definitely competitive with the 8800 Ultra, however there are definitely cases where the raw memory bandwidth of the Ultra's 384-bit memory bus just can't be beat. If you've got an 8800 Ultra, feel threatened, but there's no need to worry about replacing your card. And if you're somehow choosing between the two, the GTS 512 comes close enough overall and for cheap enough that you can afford to skip the Ultra...or at least buy two GTS 512s.