8800 GTS 512 vs. 8800 GT
Despite being hardly available, the 8800 GT (512MB) is still a crowd favorite. It's fast, and even at $300 - $350 it's a good card, albeit not nearly as attractive as if you could buy it for $250. It's safe to say that the 8800 GTS 512 will retail for at least $50 more than the 512MB 8800 GT, but what will that $50 buy you?
The 8800 GTS 512 has 24% more shader processing power than the GT but just under 8% more memory bandwidth. Where the 8800 GTS 512 needs to really shine in order to distance itself from the GT is in high resolution performance, but it may not have the memory bandwidth to really do so. Let's find out whether or not that's true:
We'll start off with Quake Wars, here we see a healthy 10 - 15% performance advantage at 1600 x 1200 and up: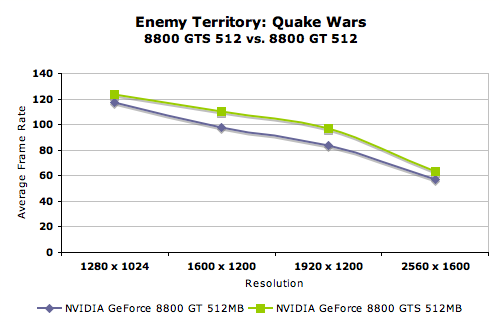 Turning on AA however erases the advantage as limited memory bandwidth becomes the great equalizer: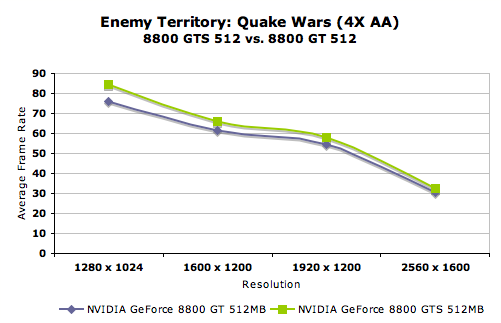 World in Conflict shows a similar but less severe pattern: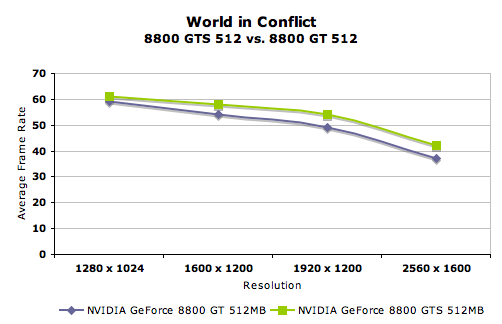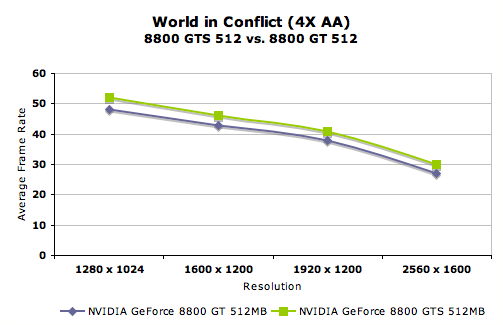 Without AA enabled, the GTS 512 shows a 7% advantage at 1600 x 1200, 10% at 1920 x 1200 and 13.5% at 2560 x 1600. With AA enabled the performance gap shrinks to 7%, 8% and 11%, respectively.
The rest of the titles show similar performance patterns, at higher resolutions the GTS 512 holds a 10 - 15% performance advantage over the 8800 GT. Turn on AA and the advantage drops to 7 - 11%.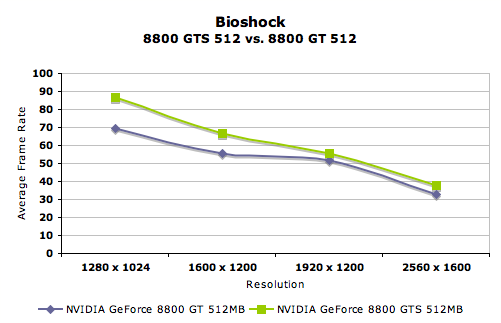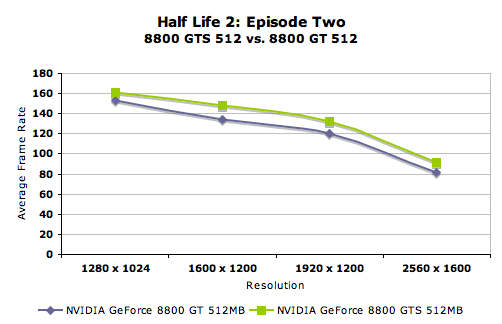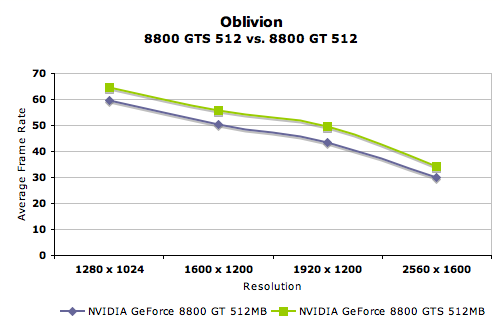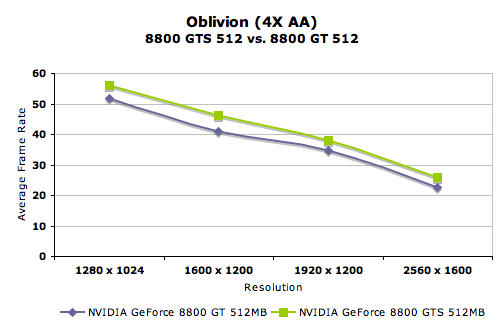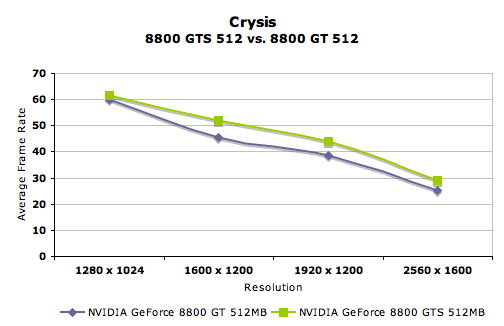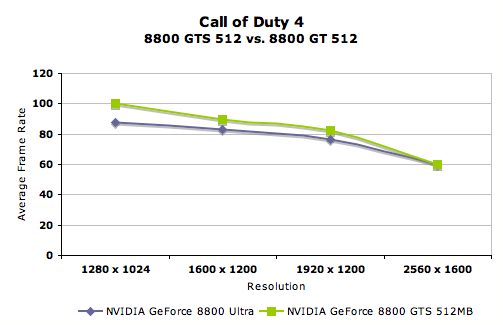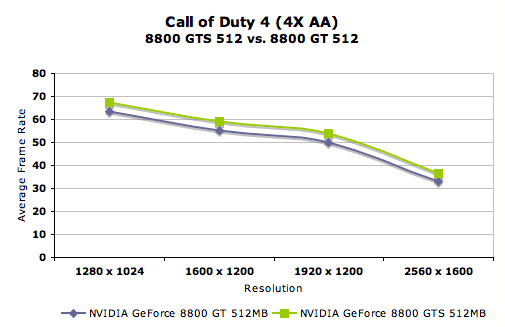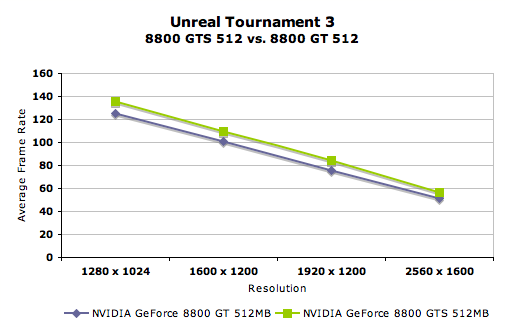 The 8800 GTS 512 looks to be an average of 10% faster than the 8800 GT, is it worth the $50+ premium it'll command? Not really, the 512MB 8800 GT is still the sweet spot. Moving on...