The Interpreter (H.264)
Our second H.264 test is The Interpreter which we've used in the past. Although it's not nearly as stressful as Yozakura, it still eats up almost all of our Core 2 Duo CPU at peak.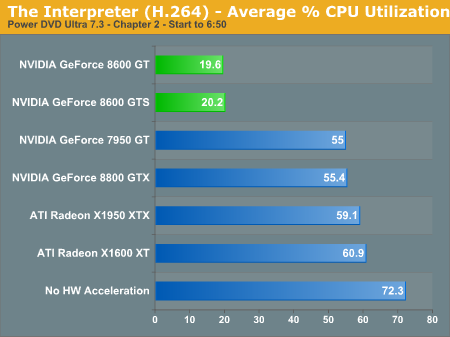 The BSP engine of the 8600 proves its worth once more as average CPU utilization drops to around 20% once more.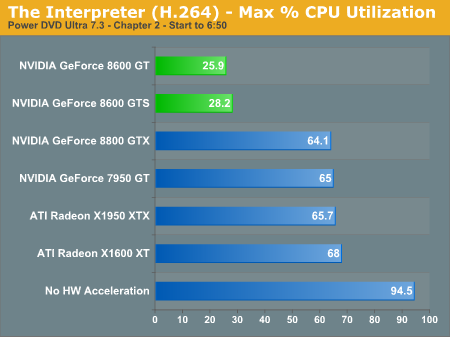 Maximum CPU utilization is a bit higher but still less than 30%. In a reversal from Yozakura, note how the 8600 GTS now has a slightly faster CPU utilization than the 8600 GT in PowerDVD.
WinDVD 8 tells a similar story: H.264 offload is absolutely necessary for good Blu-ray/HD-DVD playback.