What Intel CPU did Apple go with?
The only other chip on the motherboard liberally covered in thermal grease is the Intel CPU: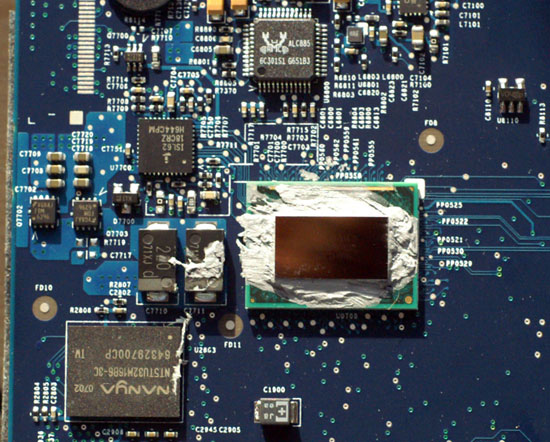 Click to Enlarge
The CPU isn't made public on Apple's site nor do any of the markings match up with anything in any of Intel's public databases, however we were able to find out a bit about where to start looking given that the North Bridge it was connected to was a Mobile 945G: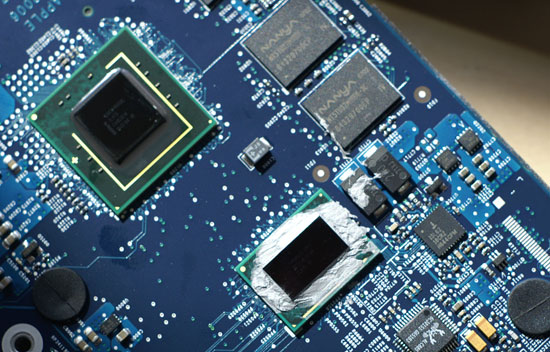 Click to Enlarge - The 945G North Bridge is the larger chip to the upper left
We believe that the Intel CPU in the Apple TV is an Ultra Low Voltage Pentium M based on the Dothan core, running at 1GHz (max frequency), 400MHz FSB and a 2MB L2 cache.
The Mobile 945G is connected to the Apple TV's main memory: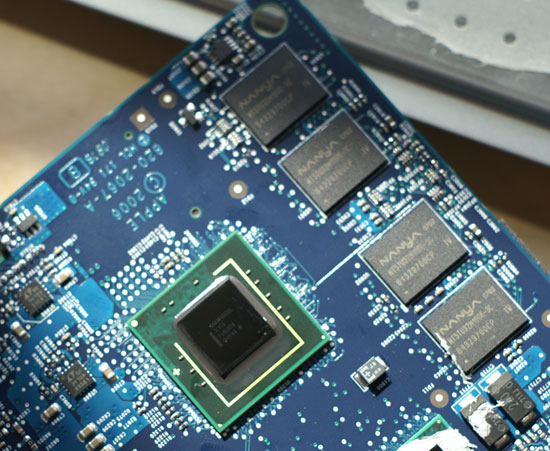 Click to Enlarge
Each Nanya DDR2 device is 64MB in size, for a total of 256MB of main memory that the Apple TV has at its disposal.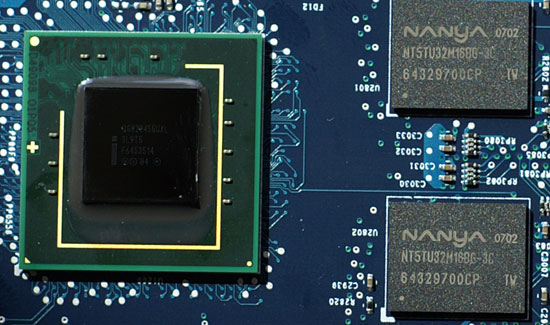 Click to Enlarge