The Elder Scrolls IV: Oblivion Performance
Oblivion is an incredible looking game, especially with all the options cranked up. For our tests, we used the Ultra High setting available from the launcher after applying the 1.1 patch. Unfortunately, there is no built in benchmark for Oblivion, so we are forced to use FRAPS to collect our data. Our test takes place while running in a straight line towards an Oblivion gate in the Great Forrest.
This test has higher variability than some of our other tests, so keep that in mind when looking at the numbers.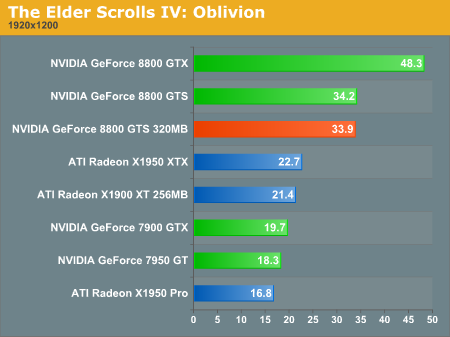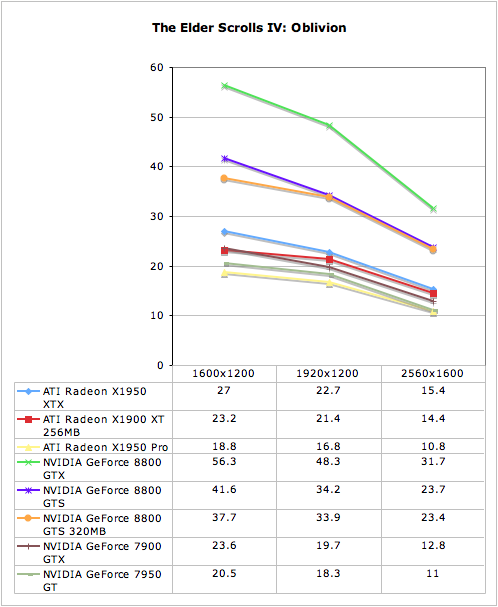 The two 8800 GTS parts perform nearly identically here. There is very little difference in how each card handles Oblivion. This indicates that Oblivion is much more sensitive to issues other than memory size (like processing power or memory bandwidth). While this game is actually playable at 2560x1600 on the 320MB 8800 GTS, gamers with 1600x1200 or 1920x1200 panels will be incredibly pleased with their Oblivion experience on this card.