F.E.A.R. Performance
There is a built in performance test in F.E.A.R. that provides some useful statistics including average framerate. We use this performance test with all the options turned all the way up except for Soft Shadows. We disable Soft Shadows because it incurs a very high performance penalty while not delivering a good quality effect. Here we are using the 1.08 patch.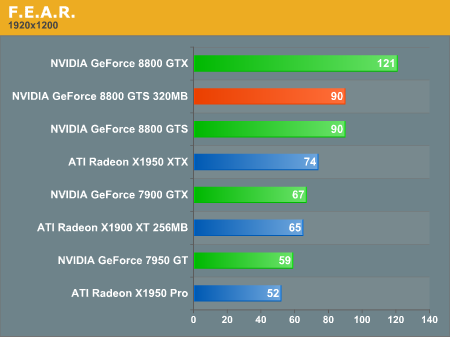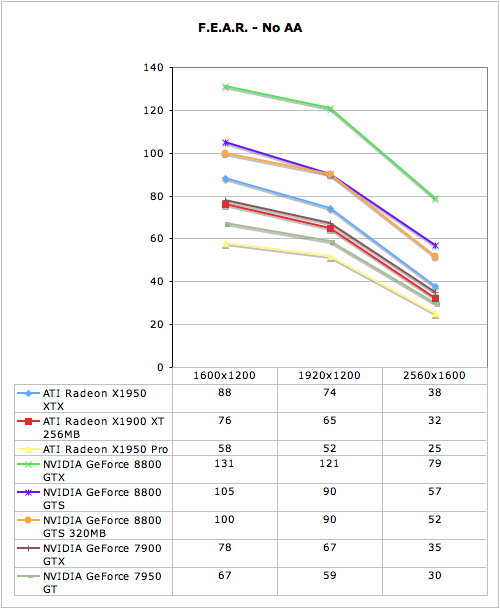 The 320MB 8800 GTS is easily able to keep up with the 640MB version under F.E.A.R. without 4xAA enabled. Performing identically at 1920x1200 shows that memory size doesn't make a difference here. Of course, as we've seen with other games, AA does increase memory usage and performance in a big way on the smaller memory part.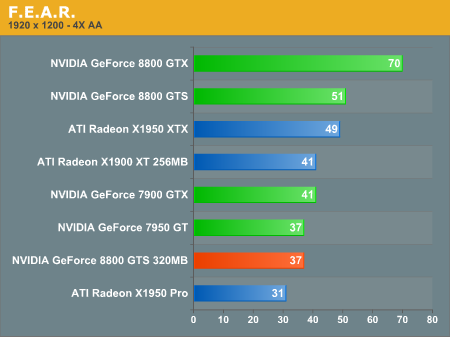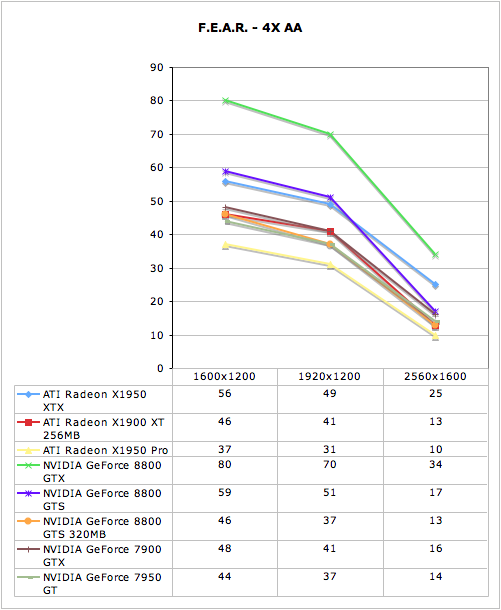 The two GTS parts scale similarly here, but the 320MB part performs much worse even at 1600x1200. Only our 8800 GTX is really playable at 2560x1600, but at least the 8800 GTS 320MB makes the grade at 1920x1200. Coming in with a playable score on a fairly widely used resolution is good news to majority of gamers who don't own 30" monitors.