Group IOMeter RAID 5 Results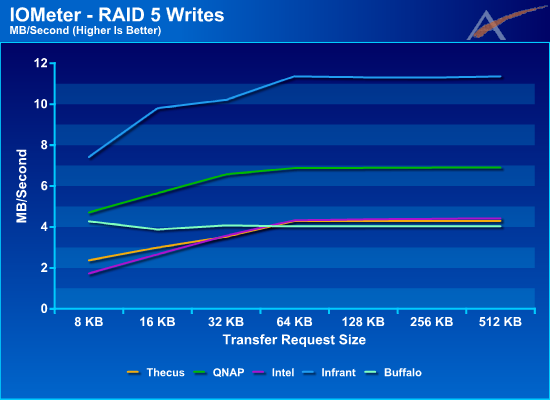 In this graph we see that Infrant is 64% faster than QNAP, which is 56% faster than all others.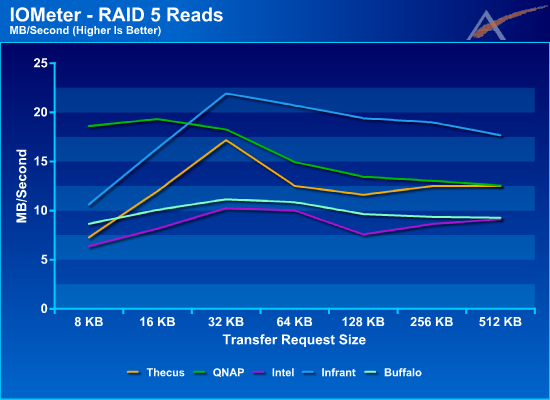 When Transfer Requests are 8KB, QNAP is able to outperform Infrant by 75%. On average Infrant is 44% faster than all others when Transfer Requests are 64 KB or greater. It is interesting to note that Thecus was able to distance itself from the lower performing devices in this Read test and was almost as fast as QNAP.