Group DOSBench RAID 5 Results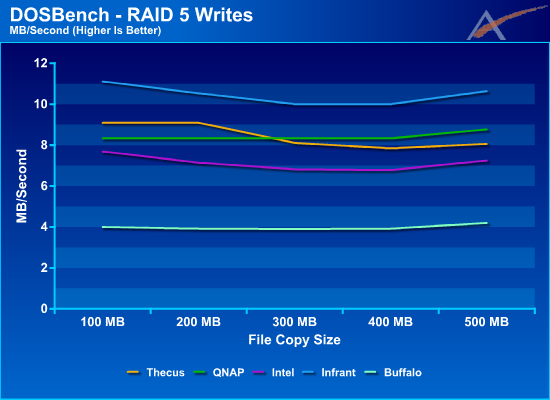 In this DOSBench Write test the devices are more distributed in the graph vs. the IOMeter Write test where three devices were almost on top of one another. In this graph we see that Infrant is 20% faster than the QNAP, Thecus, and Intel. We wondered if the extreme performance difference between some of the devices was a result of the RAID 5 parity calculations. We will explore RAID 0 performance shortly in an attempt to gain some insight into where the bottleneck may be.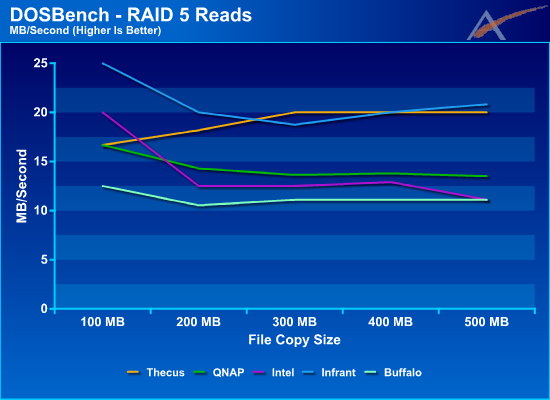 Here we see that Infrant is 25% faster in the 100 MB File Copy but with File Copies of 200 MB or greater the Infrant and Thecus are able to outperform all others by 44%.