The show goes on...
In this article we've got more pictures of NVIDIA's G70, pictures of all of the CrossFire motherboards from manufacturers at the show, a look at cooling at Computex, benchmarks of ULi's new Socket-939 chipset and much more.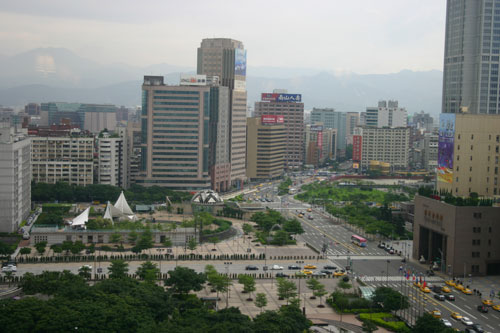 A view of Taipei by the Taiwan World Trade Center and Taipei 101
If you haven't already, be sure to check out coverage from earlier in the week:
Computex 2005 Early Bird Coverage: NVIDIA's G70, Athlon 64 BTX and more
ATI's Multi-GPU Solution: CrossFire
Computex 2005 Day 1 - ATI R520 Sighting, NVIDIA's new Chipset
More from Gigabyte
Gigabyte's i-RAM card generated quite a bit of interest in our Early Bird Computex Coverage, so we decided to bring you all some more pictures and information about the solution.
As we alluded to in our initial article, the i-RAM card features 4 DIMM slots and supports DDR200 DIMMs. You can use faster memory but it will only run at DDR200.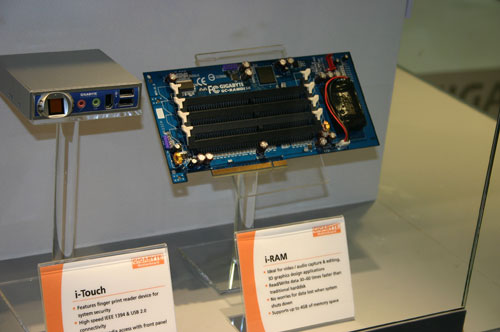 Below you can see the i-RAM card populated and in action: