3D Rendering Performance
3ds max 7 is quite well known for its multithreaded nature, so it made the perfect test for this preview.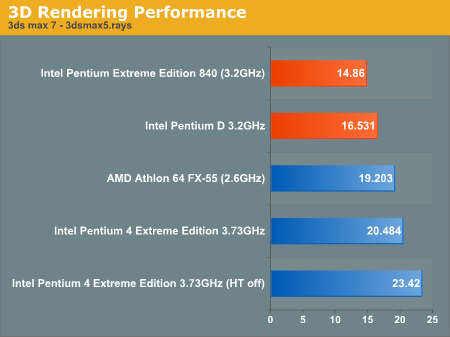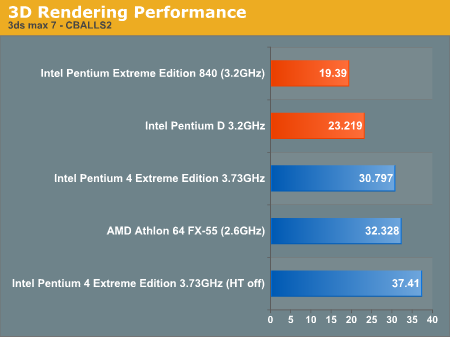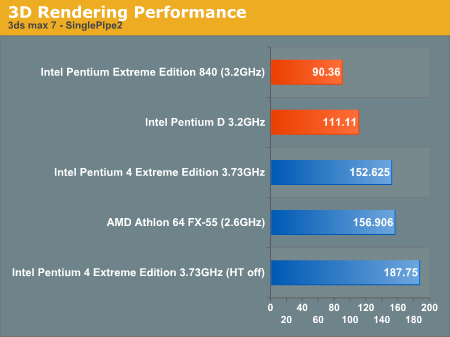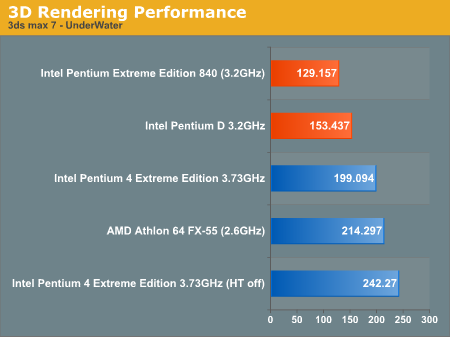 With a rendering composite of 2.62, the Pentium Extreme Edition 840 is over 50% faster than the 3.73EE.  Now, we're finally seeing the sorts of gains that have AMD and Intel all excited, but that's only in a single multithreaded application.  Is that all we have to look forward to with dual core? 
Of course not...