Corsair Releases a Memory Light Show
Corsair has been moving toward providing instantaneous information about the performance of their memory. We saw the first efforts in this direction in the release of their PRO series with top-mounted LEDs in
Corsair TwinX1024-4000 PRO: Improving DDR500 Performance
. The latest from Corsair makes those initial efforts seem pale by comparison.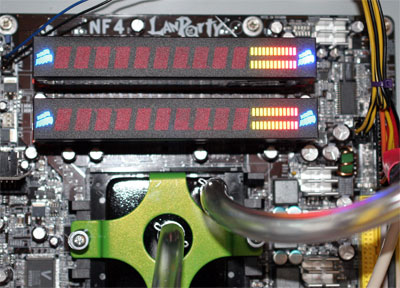 The latest Corsair memory features an LED bar on top that not only looks great in a side-window case, but also provides useful information on the actual performance of the memory.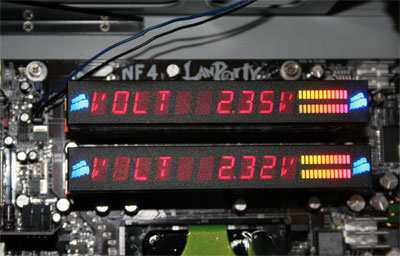 Showing things like the operating voltage of the memory...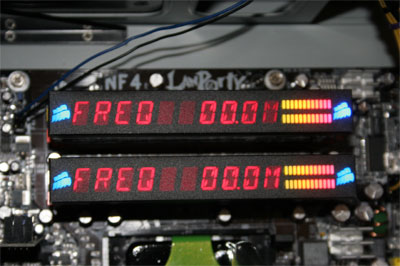 ...the frequency...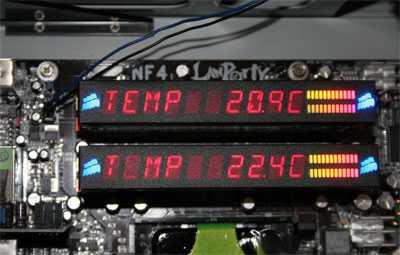 ...and the operating temperature.
The messages scroll across the top of the Corsair DIMMs. While they do not actually improve performance, the color LED messages do look absolutely incredible in a side window case. The info that they provide could also save you some grief from overheated memory or rampant voltages, for example.