Z390
One of the prominent parts of Intel's announcement this week for the new 9th Generation core processors was that both the overclockable consumer processors and the new high-end desktop processors all feature a soldered thermal interface material (STIM) between the silicon die and the heatspreader. This is a vast improvement over the previous thermal interface material due to the solder's superior ability to conduct thermal energy away from the silicon die. As part of the announcement, Intel also engaged in some extreme overclocking at its launch event using Liquid Nitrogen as an effective coolant, and some overclocking world champions.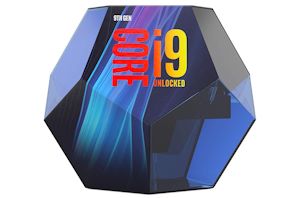 Among many of Intel's announcements today, a key one for a lot of users will be the launch of Intel's 9th Generation Core desktop processors, offering up to 8-cores...
162
by Ian Cutress 6 days ago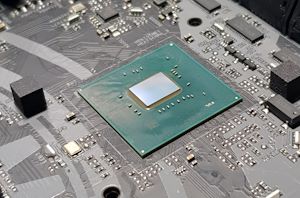 As far back as May of this year details of Intel's Z390 chipset were seemingly leaked accidentally (or was it?). And ever since then, speculation has been rife with...
59
by Ian Cutress & Gavin Bonshor 6 days ago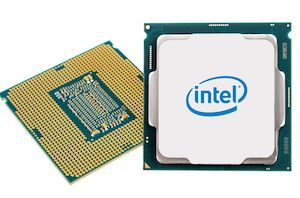 If the early motherboard announcements haven't already made it clear, then Intel's own announcement will: the CPU giant is about to release a new wave of PC desktop hardware. This...
34
by Ryan Smith on 10/6/2018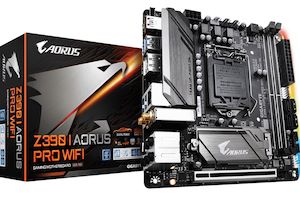 With the Z390 chipset right around the corner, yesterday we reported that ASRock had jumped the gun with announcing their product stack. Today GIGABYTE has done the same with...
8
by Gavin Bonshor on 10/6/2018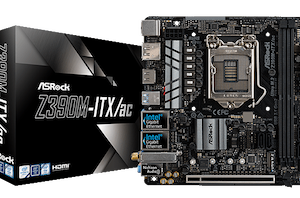 While a lot of speculation in regards to Z390 motherboards has been made recently, ASRock has jumped the gun (on purpose?) and unveiled its upcoming gaming-focused Z390 product stack...
7
by Gavin Bonshor on 10/5/2018
A couple of days ago we revealed that ASUS had published a list of its upcoming motherboards on the currently unofficially announced Z390 chipset. While we know a little...
30
by Gavin Bonshor on 7/31/2018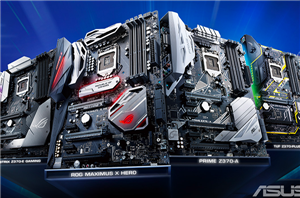 ASUS has published a list of its upcoming motherboards powered by Intel's yet-not-announced Z390 chipset. As expected, the company will offer several families of platforms featuring over a dozen...
32
by Anton Shilov on 7/28/2018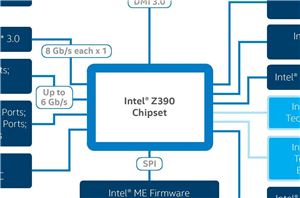 In an unexpected disclosure of information, Intel's Z390 Product Brief documentation went online today. No prior warning was given, and we were expecting something similar to perhaps pop up...
35
by Ian Cutress on 5/14/2018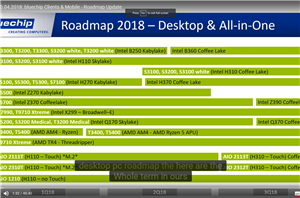 With Computex just around the corner, a lot of thought is being put to exactly what are we expecting to see at the show. There are questions about AMD's...
30
by Ian Cutress on 5/3/2018