Z370
G.Skill announced today a new Trident Z RGB kit which is now the fastest DDR4 memory kit in their product stack. The new dual-channel kit is designed for Z370 platforms and Intel's Coffee Lake CPUs. The new sticks operate at a blazing fast DDR4-4700 using 1.45V and are the first sticks to reach that speed, period, as well as the first to have RGB LEDs. G.Skill's fastest-yet DDR4 memory kit has a combined capacity of 16GB in 2x8GB sticks. Timings are set at CL19-19-19-39 at 1.45V. The voltage is a far cry from the 1.2V JEDEC specification at much lower speeds, so considerations regarding the quality of the motherboard's DRAM VRMs should be taken into account. According to G.Skill, stable performance of these sticks...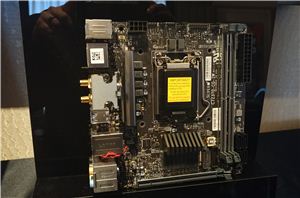 A few elements to Supermicro's suite at CES were intriguing, one of which was the company's first foray into a consumer mini-ITX motherboard. The C7Z370-CG-IW, based on Z370 and...
20
by Ian Cutress on 1/22/2018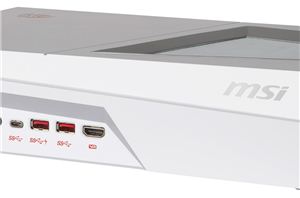 MSI's has released information about three new updated lines from their Gaming Desktop segment. The Trident 3 Arctic, revealed in March 2017, The Infinite X, and the Aegis Ti3...
7
by Joe Shields on 1/11/2018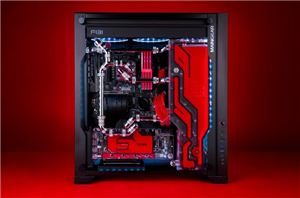 LAS VEGAS, NV — Maingear hit the CES 2018 floor armed with its new flagship F131 desktop gaming PC that has been redesigned from the ground up to the...
8
by Joe Shields on 1/11/2018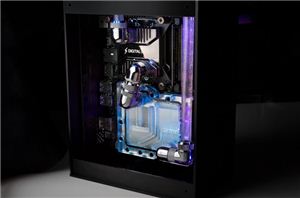 LAS VEGAS, NV — This year at CES, Digital Storm, a US-based boutique custom PC maker, has unveiled Project SPARK, its smallest enthusiast-class PC to date. According to Digital...
6
by Joe Shields on 1/9/2018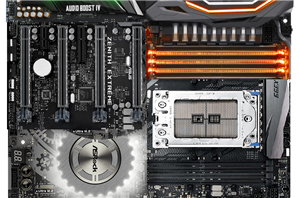 This past year has offered an extremely wide selection of motherboards and chipsets to choose from. AMD's Zen and Threadripper, Intel's Kaby Lake and Coffee Lake, and enterprise options...
26
by Ian Cutress on 1/6/2018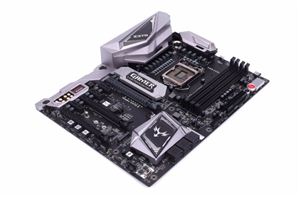 Colorful, not a widely known brand in the States, has released a motherboard for the Z370 platform with an exotic name: the iGame Z370 Vulcan X V20. The board...
6
by Joe Shields on 10/24/2017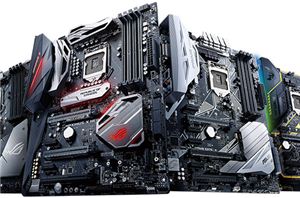 The launch of Intel's new 8th Generation 'Coffee Lake' processors for desktops is going to be an interesting one. On one side it redefines Intel's main product stack and...
81
by Ian Cutress, Anton Shilov, Joe Shields & Gavin Bonshor on 10/20/2017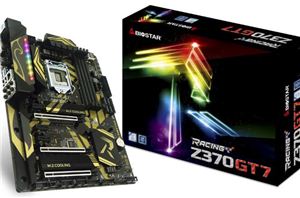 Not willing to be left behind at the starting line, Biostar has announced its entries into the rapidly growing Z370 motherboard market. At the time of publication, Biostar is...
20
by Joe Shields on 10/18/2017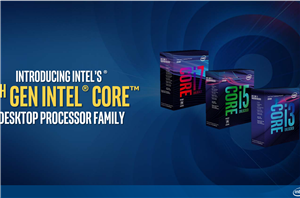 In an unusual set of circumstances (ed: someone couldn't follow a simple embargo), this evening Intel is officially announcing its 8th Generation desktop CPU lineup, codenamed Coffee Lake. This...
108
by Ryan Smith & Brett Howse on 9/25/2017