Volta
Today we're taking a preview look at NVIDIA's new compute accelerator and video card, the $3000 NVIDIA Titan V. In Greek mythology Titanomachy was the war of the Titans, and for our first look at the Titan V we're staging our own version of Titanomachy. We've rounded up all four of the major Titans, from the OG GTX Titan to the new Titan V, and have tested them on a cross-section of compute, gaming, and professional visualization tasks in order to see what makes the Titan V tick and how the first graphics-enabled Volta card fares. Today's preview is just that, a preview – we have even more benchmarks cooking in the background, including some cool deep learning stuff that didn't make the cut for...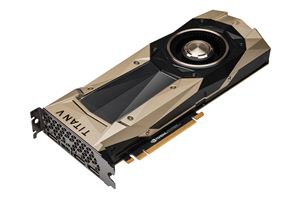 Out of nowhere, NVIDIA has revealed the NVIDIA Titan V today at the 2017 Neural Information Processing Systems conference, with CEO Jen-Hsun Huang flashing out the card on stage...
159
by Ryan Smith & Nate Oh on 12/7/2017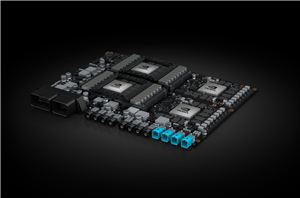 At GTC Europe 2017 in Germany, NVIDIA today has announced the Drive PX Pegasus, a new entry to the Drive PX family of computing modules for self-driving cars. Building...
29
by Nate Oh on 10/10/2017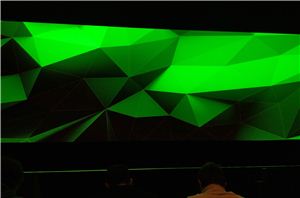 Stay tuned for coverage of NVIDIA's Keynote at GTC Europe. Heading up the presentation is NVIDIA CEO, Jensen Huang. GTC Europe is now NVIDIA's key automotive event due to...
6
by Ian Cutress on 10/10/2017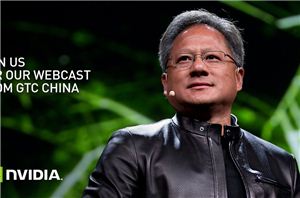 Earlier today at a keynote presentation for their GPU Technology Conference (GTC) China 2017, NVIDIA's CEO Jen-Hsun Huang disclosed a few updated details of the upcoming Xavier ARM SoC...
11
by Nate Oh on 9/26/2017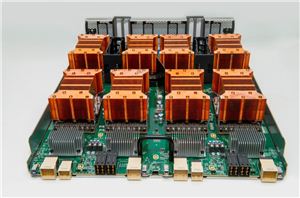 This Wednesday, NVIDIA has announced that they have shipped their first commercial Volta-based DGX-1 system to the MGH & BWH Center for Clinical Data Science (CCDS), a Massachusetts-based research...
48
by Nate Oh on 9/7/2017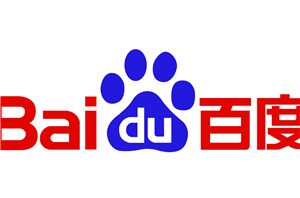 This morning NVIDIA and Chinese Internet juggernaut Baidu are announcing that they have signed a multi-faceted AI technology partnership that will see the Internet giant utilize NVIDIA's hardware for...
1
by Ryan Smith on 7/5/2017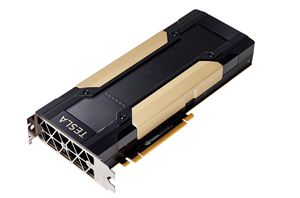 Similar to last year, at this year's International Supercomputing Conference (ISC) NVIDIA has announced and detailed a PCI Express version of their latest Tesla GPU accelerator, the Volta-based V100...
27
by Nate Oh on 6/20/2017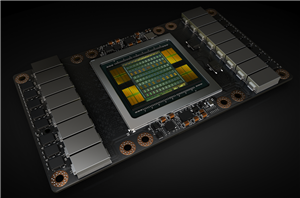 Today at their annual GPU Technology Conference keynote, NVIDIA's CEO Jen-Hsun Huang announced the company's first Volta GPU and Volta products. Taking aim at the very high end of...
179
by Ryan Smith on 5/10/2017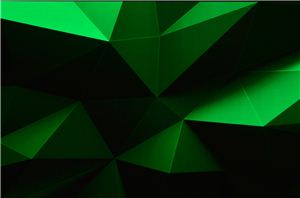 Taking place today is NVIDIA's keynote for GTC 2017. This keynote provides an annual, high-level overview of what NVIDIA is planning over the next couple of years. And with...
23
by Ryan Smith on 5/10/2017
Bosch and NVIDIA on Thursday announced plans to co-develop self-driving systems for mass-market vehicles. The solutions will use NVIDIA's next-generation codenamed Xavier SoC as well as the company's AI-related...
43
by Anton Shilov on 3/18/2017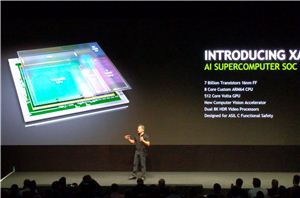 Ever since NVIDIA bowed out of the highly competitive (and high pressure) market for mobile ARM SoCs, there has been quite a bit of speculation over what would happen...
36
by Ryan Smith on 9/28/2016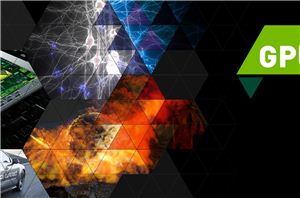 In something of a surprise move, NVIDIA took to the stage today at GTC to announce a new roadmap for their GPU families. With today's announcement comes news of...
68
by Ryan Smith on 3/26/2014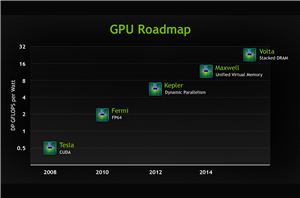 As we covered briefly in our live blog of this morning's keynote, NVIDIA has publically updated their roadmap with the announcement of the GPU family that will follow 2014's...
17
by Ryan Smith on 3/19/2013