UHD
Well known for their high-end and reference-quality monitors, EIZO has introduced their latest reference monitor, the ColorEdge Prominence CG3146, which is designed for HDR content mastering for the broadcast and film industries. The new 31.1-inch monitor largely builds upon technologies developed for its predecessor, the CG3145, but has a number of enhancements, including a built-in calibration sensor and SDI connectivity. The EIZO ColorEdge Prominence CG3146 monitor is based on a 10-bit IPS panel with a 4096×2160 resolution. All told, the monitor can reproduce 1.07 billion colors, and is assisted by EIZO's proprietary wide-gamut LED backlighting. According to EIZO, the high-end backlighting tech can control backlight intensity on a per-pixel basis, which enables the LCD to display intensively bright colors and deep blacks without the kind...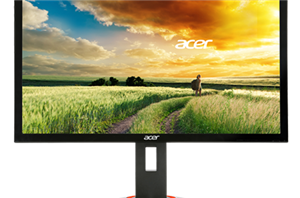 Monitors are getting exciting. Not only are higher resolution panels becoming more of the norm, but the combination of different panel dimensions and feature sets means that buying the...
57
by Ian Cutress on 9/19/2014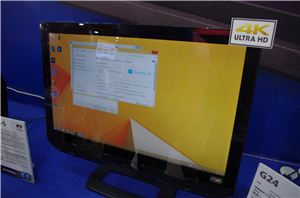 Cruising by the ECS booth this year yielded a couple of elements I was not expecting. We have visited ECS booths in years gone by, but this time...
5
by Ian Cutress on 6/6/2014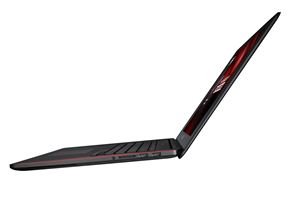 In recent months, screen resolutions have exploded on to the scene when users started wanting something more than a cheap 1080p panel. Notebooks typically have had higher pixel...
21
by Ian Cutress on 6/2/2014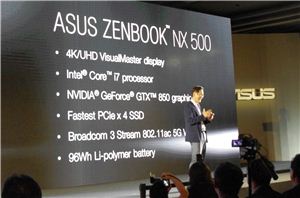 Last year at Computex we were excited by all the news revolving around 4K/UHD monitors coming to market. At that time I believe we were discussing 32" panels...
15
by Ian Cutress on 6/2/2014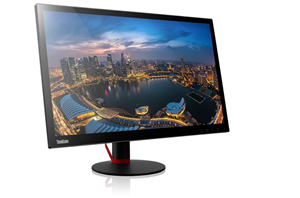 2014 looks like to be the year where 4K comes en mass to the market – or at least the high end and professional market to begin with. ...
25
by Ian Cutress on 1/6/2014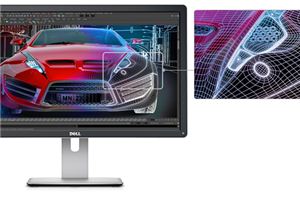 Currently there are several 4K options on the market – models using the higher end IGZO displays such as the Dell Ultrasharp 32" 4K (UP3214Q, $3500) or the ASUS...
60
by Ian Cutress on 12/1/2013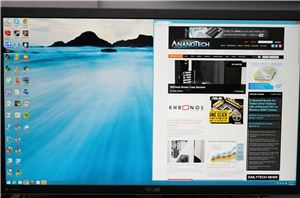 Many consider me to be a 4K hater. The past few trade shows I've attended have been pushing it on consumers to replace their TVs, but I see less...
166
by Chris Heinonen on 7/23/2013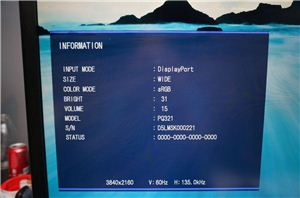 Beyond monitor reviews for AnandTech, I do reviews of TVs and Projectors for a number of sites. Ever since Sony launched their VPL-HW1000 4K projector at CEDIA in 2011...
28
by Chris Heinonen on 7/13/2013