UFS
Samsung today introduced the world's first flash memory cards in UFS form-factor. The cards are compliant with the UFS Card 1.0 specification and offer performance comparable to that of desktop SATA SSDs. It is worth noting that the new cards are not backwards compatible with current microSD devices, which use various versions of SD cards, but they open doors to new levels of removable storage performance as the spec will develop in the coming years. The new UFS memory cards from Samsung rely on the UFS 1.0 Card Standard (single 5.8 Gbps lanes) published earlier this year. Samsung intends to offer UFS cards with 32, 64, 128 and 256 GB capacities. The top-of-the-range 256 GB UFS card will offer sequential read performance up to 530...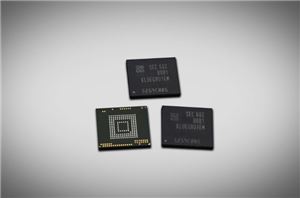 Interestingly enough, we're seeing something of a division in the mobile storage space, as it seems that some OEMs are focusing their efforts on UFS for internal storage, while...
23
by Joshua Ho on 2/25/2016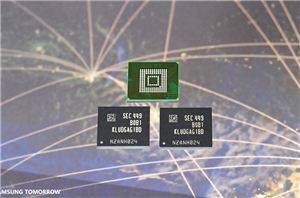 We've first heard about plans to adopt UFS (Universal Flash Storage) with the announcements of Toshiba and Qualcomm reported over a year ago. While the promised late 2014 schedule...
31
by Andrei Frumusanu on 2/25/2015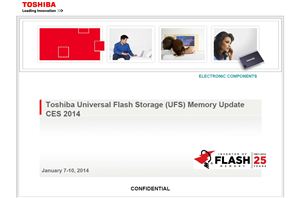 Since they first started showing up on the market, most smartphones and tablets have used eMMC flash storage. While in some ways similar to the NAND flash used in...
8
by Jarred Walton on 1/14/2014