UFS
Samsung has announced that it has started mass production of eUFS 2.1-compatible storage devices for automotive applications. The new 256 GB devices support select UFS 3.0 features for vehicles, are qualified to operate in extreme temperature ranges and offer performance levels on par with today's smartphones. Samsung's new 256 GB eUFS device is based on the company's planar MLC NAND flash memory produced using a 10 nm-class process technology as well as a proprietary UFS 2.1 controller supporting data refresh and temperature notification capabilities — both technologies are a part of the UFS 3.0 specification introduced last month and both are supported by Samsung's 64 GB and 128 GB eUFS products for automotive applications as well as by competing devices. The 256 GB eUFS...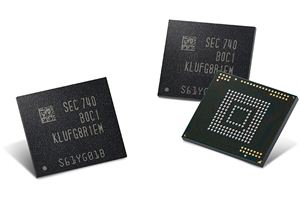 JEDEC this week published their UFS 3.0 specification, which is intended to bring numerous performance, power and feature set-related improvements to the standard. The version 3.0 of the spec...
12
by Anton Shilov on 1/31/2018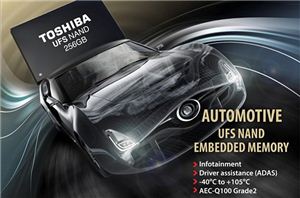 Toshiba this month announced that it had started sample shipments of the industry's first automotive grade embedded UFS storage devices for ADAS and infotainment systems. The new eUFS chips...
15
by Anton Shilov on 12/18/2017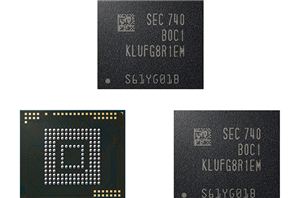 Samsung on Tuesday announced that it had initiated volume production of UFS NAND flash memory chips with 512 GB capacity based on its latest 64-layer 512 Gb V-NAND. The...
11
by Anton Shilov on 12/5/2017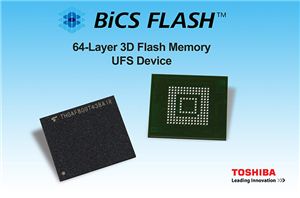 Toshiba has announced that it had started sample shipments of its latest UFS storage devices based on its 64-layer BICS3 3D TLC NAND memory. The new devices are compliant...
12
by Anton Shilov on 12/4/2017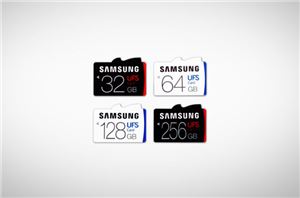 Samsung today introduced the world's first flash memory cards in UFS form-factor. The cards are compliant with the UFS Card 1.0 specification and offer performance comparable to that of...
37
by Anton Shilov on 7/7/2016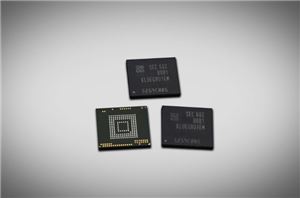 Interestingly enough, we're seeing something of a division in the mobile storage space, as it seems that some OEMs are focusing their efforts on UFS for internal storage, while...
23
by Joshua Ho on 2/25/2016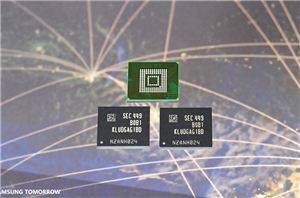 We've first heard about plans to adopt UFS (Universal Flash Storage) with the announcements of Toshiba and Qualcomm reported over a year ago. While the promised late 2014 schedule...
31
by Andrei Frumusanu on 2/25/2015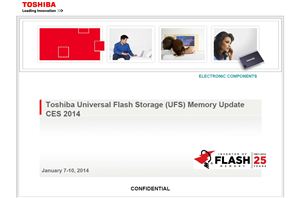 Since they first started showing up on the market, most smartphones and tablets have used eMMC flash storage. While in some ways similar to the NAND flash used in...
8
by Jarred Walton on 1/14/2014