U.3
Phison and Seagate have been collaborating on SSDs since 2017 in the client as well as SMB/SME space. In April 2022, they had announced a partnership to develop and distribute enterprise NVMe SSDs. At the Flash Memory Summit this week, the results of the collaboration are being announced in the form of the X1 SSD platform - an U.3 PCIe 4.0 x4 NVMe SSD that is backwards compatible with U.2 slots. The X1 SSD utilizes a new Phison controller exclusive to Seagate - the E20. It integrates two ARM Cortex-R5 cores along with multiple co-processors that accelerate SSD management tasks. Phison is touting the improvement in random read IOPS (claims of up to 30% faster that the competition in its class) as a key driver...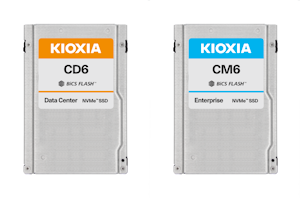 Following through on their roadmap for transitioning to PCIe 4.0, Kioxia (formerly Toshiba Memory) has announced the availability of their first two PCIe 4.0 SSDs. The CD6 and CM6...
4
by Billy Tallis on 2/20/2020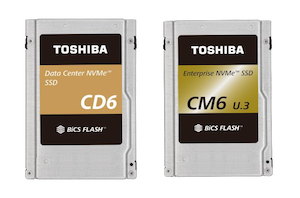 Following up on several announcements from Flash Memory Summit earlier this month, Toshiba has shared more information about their plans for transitioning their NVMe SSDs to PCI Express 4.0...
10
by Billy Tallis on 8/30/2019