Tensor
NVIDIA's CEO Jensen Huang has over the years become increasingly known for his giveaway antics at AI conferences. In recent years the CEO has unveiled both the NVIDIA Titan X (Pascal) and the NVIDIA Titan V in this fashion. And now you can add one more reveal to this list, as last evening Huang gave out 20 units of a new Titan V SKU, the Titan V CEO Edition, at the Computer Vision and Pattern Recognition conference in Salt Lake City. According to NVIDIA, the aptly named SKU is apparently a "limited edition" product, and unlike past Huang reveals, NVIDIA has not sent out any announcements of a new product. So for the moment, this is not a retail product and is not immediately expected...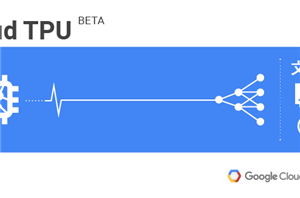 This week, Google announced Cloud TPU beta availability on the Google Cloud Platform (GCP), accessible through their Compute Engine infrastructure-as-a-service. Using the second generation of Google's tensor processing units...
7
by Nate Oh on 2/15/2018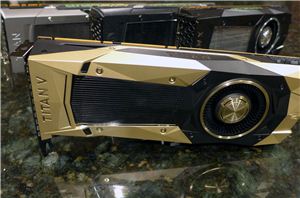 Today we're taking a preview look at NVIDIA's new compute accelerator and video card, the $3000 NVIDIA Titan V. In Greek mythology Titanomachy was the war of the Titans...
112
by Ryan Smith & Nate Oh on 12/20/2017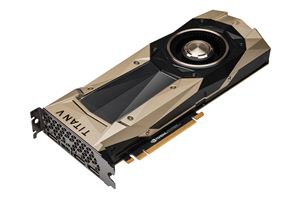 Out of nowhere, NVIDIA has revealed the NVIDIA Titan V today at the 2017 Neural Information Processing Systems conference, with CEO Jen-Hsun Huang flashing out the card on stage...
160
by Ryan Smith & Nate Oh on 12/7/2017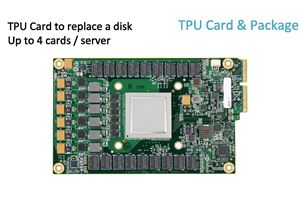 Another Hot Chips talk, now talking Google TPU.
30
by Ian Cutress on 8/22/2017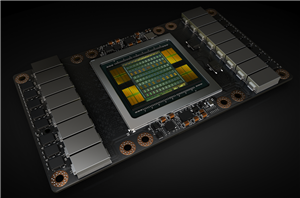 Today at their annual GPU Technology Conference keynote, NVIDIA's CEO Jen-Hsun Huang announced the company's first Volta GPU and Volta products. Taking aim at the very high end of...
179
by Ryan Smith on 5/10/2017