Tensor
Moments ago at NVIDIA's SIGGRAPH 2018 keynote presentation, company CEO Jensen Huang formally unveiled the company's much awaited (and much rumored) Turing GPU architecture. The next generation of NVIDIA's GPU designs, Turing will be incorporating a number of new features and is rolling out this year. And while the focus of today's announcements is on the professional visualization (ProViz) side of matters, we expect to see this used in other upcoming NVIDIA products as well. And by the same token, today's reveal should not be considered an exhaustive listing of all of Turing's features.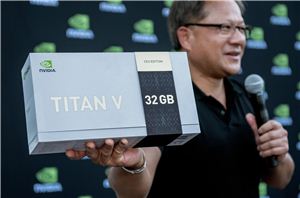 NVIDIA's CEO Jensen Huang has over the years become increasingly known for his giveaway antics at AI conferences. In recent years the CEO has unveiled both the NVIDIA Titan...
38
by Ryan Smith on 6/21/2018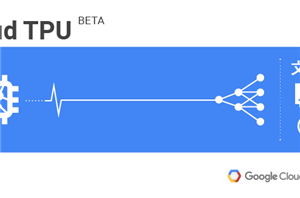 This week, Google announced Cloud TPU beta availability on the Google Cloud Platform (GCP), accessible through their Compute Engine infrastructure-as-a-service. Using the second generation of Google's tensor processing units...
7
by Nate Oh on 2/15/2018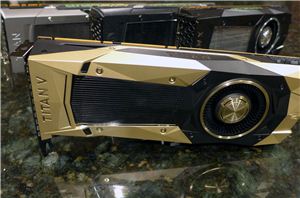 Today we're taking a preview look at NVIDIA's new compute accelerator and video card, the $3000 NVIDIA Titan V. In Greek mythology Titanomachy was the war of the Titans...
113
by Ryan Smith & Nate Oh on 12/20/2017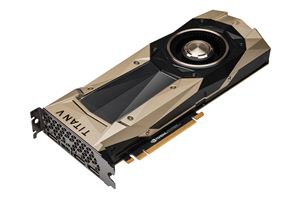 Out of nowhere, NVIDIA has revealed the NVIDIA Titan V today at the 2017 Neural Information Processing Systems conference, with CEO Jen-Hsun Huang flashing out the card on stage...
160
by Ryan Smith & Nate Oh on 12/7/2017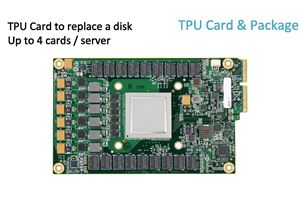 Another Hot Chips talk, now talking Google TPU.
30
by Ian Cutress on 8/22/2017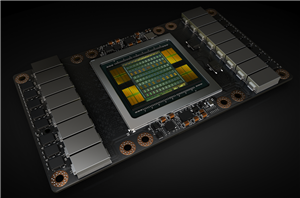 Today at their annual GPU Technology Conference keynote, NVIDIA's CEO Jen-Hsun Huang announced the company's first Volta GPU and Volta products. Taking aim at the very high end of...
179
by Ryan Smith on 5/10/2017