Surface Pro
Microsoft is in a bit of a unique place in the PC space compared to other manufacturers. Other than Apple, Microsoft is the only company that controls both the hardware and software sides, and when the Surface lineup launched way back in 2012, Microsoft's goal was to showcase the advantages of their platform with a premium hardware lineup. On October 2nd 2018, the company unveiled their sixth iteration of what is now a staple in the PC space, the Surface Pro 6.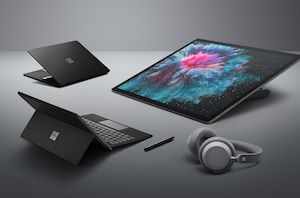 This week, Microsoft announced their 2018 Surface lineup at their October event, along with their semi-annual feature update to Windows 10. Afterwards, we had a chance to look and...
20
by Nate Oh on 10/4/2018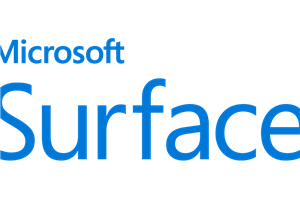 In addition to the Windows 10 October 2018 update being launched, Microsoft also refreshed the majority of its Surface lineup today. This was very much an evolutionary update, and...
31
by Brett Howse on 10/2/2018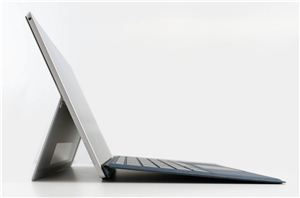 Earlier this year, Microsoft announced the next generation of their popular Surface Pro, and at the launch event, a new LTE model was also announced, but without a release...
18
by Brett Howse on 10/31/2017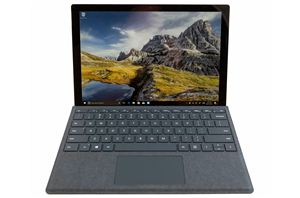 The Microsoft Surface Pro has undeniably carved out a new segment in the PC space. But what was once a powerful, but heavy, thick, and unwieldly tablet when it...
124
by Brett Howse on 6/15/2017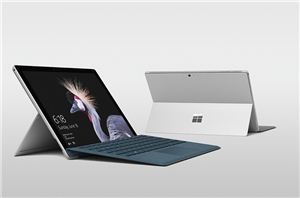 This morning in Shanghai, China, Microsoft announced the latest generation of their Surface Pro tablet. The numbering system is gone, and it's back to just Surface Pro, but the...
86
by Brett Howse on 5/23/2017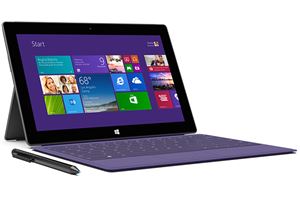 Microsoft plans to recall power cables for previous-generation Surface Pro tablets. The cords can overheat and pose fire hazard, according to reports. While Microsoft recalls millions of cables, the...
28
by Anton Shilov on 1/20/2016