SM2258
ADATA likes to produce a broad range of SSDs, sampling from all the controller and NAND manufacturers. To that end, they have wholeheartedly embraced the use of 3D MLC NAND even as most brands are using the 3D NAND transition to entirely remove MLC from their consumer product lines or relegate it to niche models instead of treating it as the mainstream default. The ADATA XPG SX950 is their top of the line SATA SSD. Technologically, it is very similar to their Ultimate SU900: both use the same Micron 3D MLC NAND and Silicon Motion SM2258 controller. The SX950 is distinguished by reserving more spare area (yielding usable capacities like 480GB instead of 512GB) and a six-year warranty instead of five. The SU900 has a...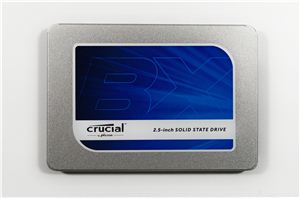 The Crucial MX300 has done well over the past year covering a wide segment of the consumer SSD market for Micron, with entry-level pricing but mainstream performance. Micron is...
89
by Billy Tallis on 8/29/2017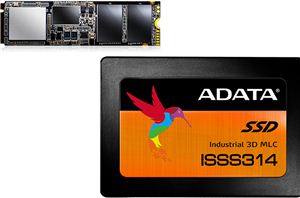 ADATA has introduced two new families of 3D NAND-based SSDs aimed at industrial applications. Dubbed the ISSS314 and the IM2P3388, these drives are designed to handle extreme temperatures as...
7
by Anton Shilov on 7/20/2017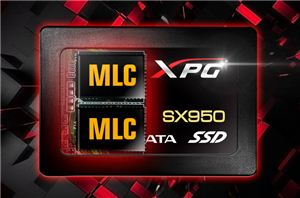 ADATA has launched a new lineup of its XPG-series SSDs, with the new models featuring 3D MLC NAND flash and targeted at gaming PCs. The new XPG SX950 family...
26
by Anton Shilov on 2/16/2017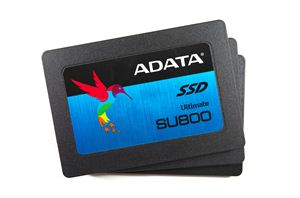 ADATA's Ultimate SU800 is their first SSD to use 3D NAND and the first 3D NAND SSD from a company that doesn't manufacture their own NAND flash memory. The...
34
by Billy Tallis on 2/1/2017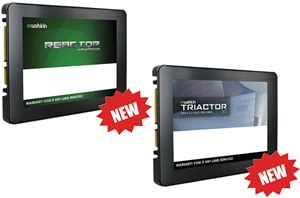 Mushkin at CES demonstrated its new SSDs in 2.5"/7 mm form-factor aimed at mainstream PCs with a SATA interface. The new Reactor Armor 3D and Triactor 3D use 3D...
36
by Anton Shilov on 1/16/2017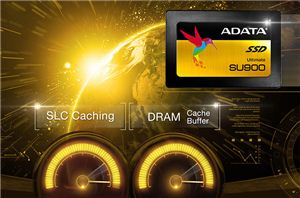 ADATA has introduced its second family of consumer SSDs featuring 3D MLC NAND memory. The Ultimate SU900 drive is claimed to be designed for users who value extended reliability...
12
by Anton Shilov on 12/16/2016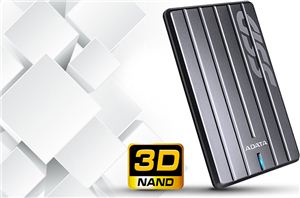 ADATA last week announced its new SC660H and SV620H external SSDs, featuring 3D TLC NAND memory, which are new versions of the SC660 and the SV620 drives introduced last...
5
by Anton Shilov on 12/14/2016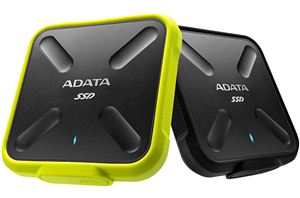 ADATA last week introduced its third SSD featuring 3D NAND memory. The new SD700 is a dust, water and shockproof drive that has up to 1 TB of capacity...
8
by Anton Shilov on 11/21/2016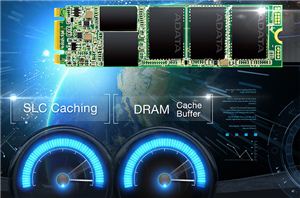 This week ADATA expanded the lineup of its SSDs featuring 3D NAND memory by announcing its Ultimate SU800 drives in an M.2 form-factor. The new SSDs offer similar performance...
9
by Anton Shilov on 11/4/2016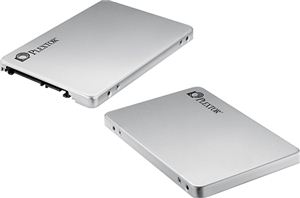 Plextor has introduced its new family of entry-level SSDs, which could become the most affordable drives in the company's lineup in the coming months. The S2C SSDs use TLC...
18
by Anton Shilov on 10/7/2016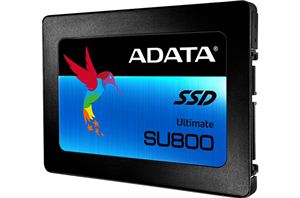 ADATA has formally introduced its first SSDs based on 3D NAND flash memory. The Ultimate SU800 drives are designed for price-conscious market segments and use SATA interface, which means...
11
by Anton Shilov on 8/25/2016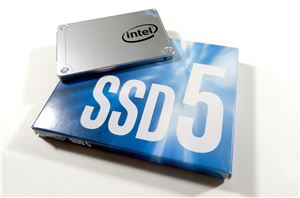 With no in-house controller or NAND suitable for an entry level consumer SSD to compete in today's market, Intel has turned to third-party suppliers for the key components of...
78
by Billy Tallis on 6/23/2016