Ryzen 5
Demonstrating their commitment to keep improving the AM4 platform, AMD has just published a suite of details about their upcoming AGESA 1.0.0.6 firmware. Of particular interest here, the latest firmware is going to enhance memory overclocking and compability, as well as add a much needed virtualization-related feature. AGESA is an acronym for "AMD Generic Encapsulated System Architecture", and it is essentially the foundational code on which BIOS files for AM4 motherboards are built. When the Ryzen AM4 platform was launched back in March, the early AGESA versions lacked a lot of the core capabilities and settings that we have come to expect from a modern platform. As a result, motherboard manufacturers did not have a lot to work with when it came to creating feature-rich...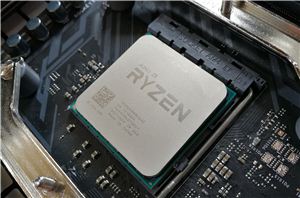 Since the announcement of AMD's mid-range offerings, it was clear that Ryzen 5 is going to have some major advantages over its direct price competition. For $250, the top...
250
by Ian Cutress on 4/11/2017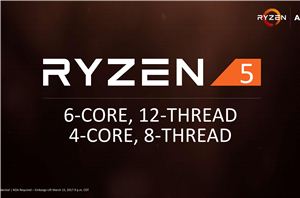 As part of our initial Ryzen 7 review, AMD also teased the presence of two more elements to the Ryzen lineup, specifically Ryzen 5 and Ryzen 3, both aiming...
229
by Ian Cutress on 3/15/2017