Rome
In a new presentation for investors AMD announced a more precise launch plan for its client APUs and CPUs for desktop, mobile, and server computers. The company is preparing to update its whole lineup of products for different types of client and server machines later this year. As it turns out, AMD intends to release its 2nd Generation Ryzen Pro mobile products for notebooks this spring. AMD also plans to introduce its 3rd Generation Ryzen processors sometimes in the middle of the year. A bit later on the company is set to launch its 3rd Generation Ryzen Threadripper CPUs for extreme desktops and workstations. AMD's codenamed Rome processors for servers are also due in 2019, but the manufacturer does not elaborate about their exact timing. AMD's...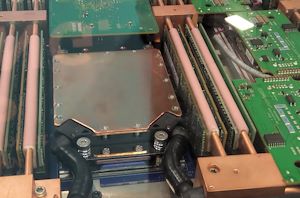 The Supercomputing show was a hive of activity, with lots of whispers surrounding the next generation of x86 CPUs, such as AMD's Rome platform and Intel's Cascade Lake platform...
26
by Ian Cutress on 11/19/2018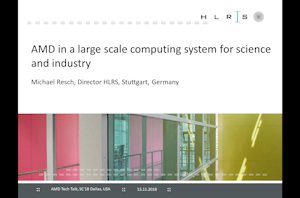 Last week AMD pre-announced its next-generation EPYC processors, code-named Rome. These new processors are set to be officially announced next year, but will feature up to 64 cores using...
30
by Ian Cutress on 11/13/2018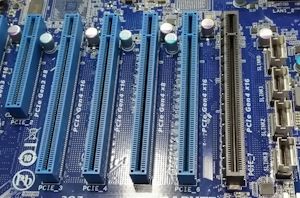 Part of AMD's recent pre-announcement of its next generation Rome server processors, using 7nm chiplets and running up to 64 cores, is that the new processors will be compatible...
11
by Ian Cutress on 11/13/2018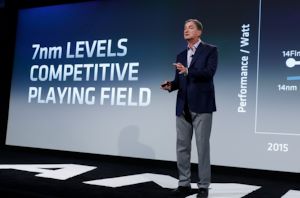 At AMD's Next Horizon event this week, the company disclosed for the first time the layout of its next generation EPYC processor, the new Vega Radeon Instinct datacenter compute...
59
by Ian Cutress on 11/12/2018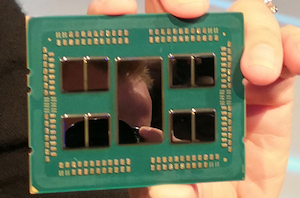 AMD on Tuesday formally announced its next-generation EPYC processor code-named Rome. The new server CPU will feature up to 64 cores featuring the Zen 2 microarchitecture, thus providing at...
67
by Anton Shilov on 11/6/2018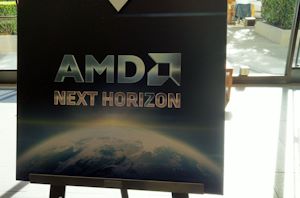 AMD's 2019 is set to be full of 7nm products, and on the back of AMD's New Horizon event on 2016, today it is hosting part two: Next Horizon...
100
by Ian Cutress on 11/6/2018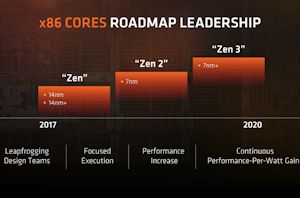 Earlier today on their Investor Relations website, AMD posted notice of a new event. Dubbed "AMD Next Horizon", the event is currently slated for November 6th – no time...
11
by Ryan Smith on 11/1/2018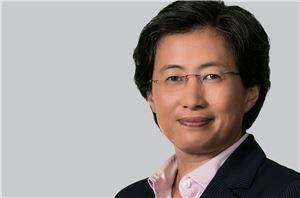 AMD has announced that its CEO, Dr. Lisa Su, is to hold the stage for one of CES 2019's daily keynotes. The company stated in the press release that...
50
by Anton Shilov on 10/3/2018