ODDs
This month Mitsubishi Chemical Corp. decided to sell its legendary Verbatim business unit to CMC Magnetics. Verbatim is primarily known for its recordable optical media, but the company also sells USB flash drives, DAS devices, accessories, and so on. Under the terms of the agreement, CMC will pay Mitsubishi Chemical $32 million in cash for Verbatim-related assets, including patents, technologies, sales network, and other. Being one of the pioneers of blank floppy disk and optical media, Verbatim owns a large portfolio of IP for discs, including production methods, various coatings, and other technologies. Meanwhile, Mitsubishi Chemical has used the brand to market USB flash drives, SSDs, DAS devices, power banks, various accessories, and even 3D printing filaments. It is unclear whether CMC is also set...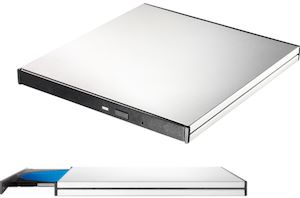 Known for their rather unorthodox devices, IO Data recently introduced a new external Blu-ray drive that works with USB Type-C hosts. An otherwise typical slimline Blu-ray drive, the BRP-UT6/MC2...
22
by Anton Shilov on 1/3/2019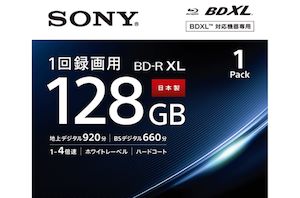 Sony is about to start selling the industry's first 128 GB write-once BD-R XL optical media. The discs will also be the first quad-layer BDXL media formally aimed at...
42
by Anton Shilov on 11/9/2018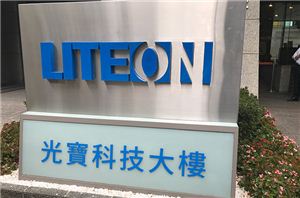 In our world, Lite-On is known usually as the maker of Plextor-branded SSDs, but Philips & Lite-On Digital Solutions Corp. (PLDS), a joint venture between Philips Electronics N.V. and...
15
by Anton Shilov on 6/25/2018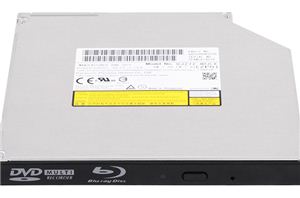 SilverStone has introduced its first ultra-slim ODD that can read and record CD, DVD, Blu-ray and BDXL media. The drive is not a technological breakthrough, but it is going...
13
by Anton Shilov on 8/21/2017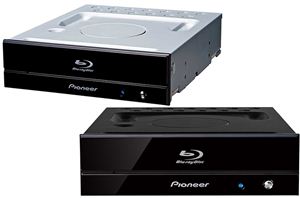 Pioneer has announced its first Blu-ray disc burners that officially support playback of Ultra HD Blu-ray discs. The drives will be Pioneer's top-of-the-range ODDs and will thus support all...
66
by Anton Shilov on 1/26/2017