Neoverse N1
We only recently reported on the story that Amazon are designing a custom server SoC based on Arm's Neoverse N1 CPU platforms, only for Amazon to now officially announce the new Graviton2 processor as well as AWS instances based on the new hardware. AWS Re:Invent Event Twitter The new Graviton2 SoC is a custom design by Amazon's own in-house silicon design teams and is a successor to the first-generation Graviton chip. The new chip quadruples the core count from 16 cores to 64 cores and employs Arm's newest Neoverse N1 cores. Amazon is using the highest performance configuration available, with 1MB L2 caches per core, with all 64 cores connected by a mesh fabric supporting 2TB/s aggregate bandwidth as well as integrating 32MB of L3 cache...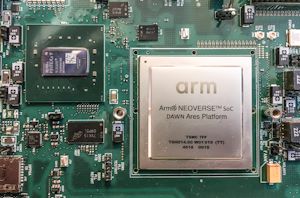 Amazon Web Services's CPU design unit is working on a new multi-core processor for AWS servers. The new CPU is said to use Arm's new Neoverse N1 architecture and...
10
by Anton Shilov 3 days ago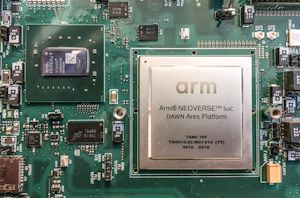 Anybody following the industry over the last decade will have heard of Arm. We best know the company for being the enabler and providing the architecture as well as...
101
by Andrei Frumusanu on 2/20/2019