Mac mini
During its iPad mini launch event today Apple updated many members of its Mac lineup. The 13-inch MacBook Pro, iMac and Mac mini all got updated today. For the iMac and Mac mini, Apple introduced a new feature that I honestly expected it to debut much earlier: Fusion Drive. The idea is simple. Apple offers either solid state or mechanical HDD storage in its iMac and Mac mini. End users have to choose between performance or capacity/cost-per-GB. With Fusion Drive, Apple is attempting to offer the best of both worlds. The new iMac and Mac mini can be outfitted with a Fusion Drive option that couples 128GB of NAND flash with either a 1TB or 3TB hard drive. The Fusion part comes in courtesy of...

The Mac mini is yet another Mac to be updated with Intel's Sandy Bridge CPUs and Thunderbolt. The Mini saw its last update on June 15th 2010 so a...
87
by Kristian Vättö on 7/20/2011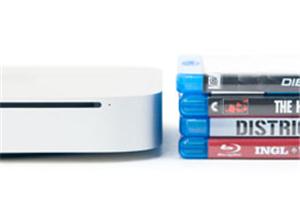 For the first time since its introduction in 2005 Apple has significantly updated the design of the Mac mini. The new model is thinner, although it requires a bit...
93
by Anand Lal Shimpi on 8/9/2010