IronWolf
Seagate is introducing new flagships in their IronWolf lineup today on two fronts - the SMB/SME-focused IronWolf Pro, and the SATA SSDs line. On the HDD front, we have 18TB hard drives based on conventional magnetic recording (CMR) technology, while the SATA SSD line sees two new SKU sets - the IronWolf 125 and the IronWolf Pro 125 (joining the current IronWolf 110 and the NVMe-based IronWolf 510). Given the premium nature of the 18TB capacity point, Seagate is launching the capacity only in the IronWolf Pro line (the vanilla IronWolf models top out at 16TB). The ST18000NE000 18TB Pro model is compatible with NAS units of up to 24 bays, and has a workload rating of 300TB/yr. It is a 7200 rpm 9-platter helium-filled...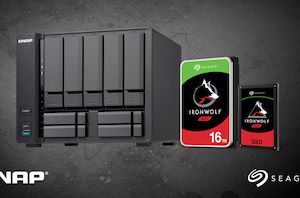 We're back this week with another giveaway, this time courtesy of Seagate. After giving away some of their new Ironwolf 110 SSDs a couple of months back, this month...
29
by Ryan Smith on 9/12/2019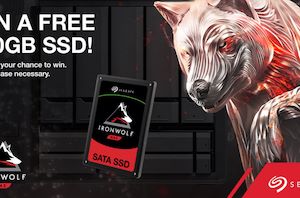 We haven't yet given away any hardware this summer, so let's change that. Earlier this year Seagate announced that they'd be expanding their Ironwolf family of NAS-focused drives to...
23
by Ryan Smith on 7/16/2019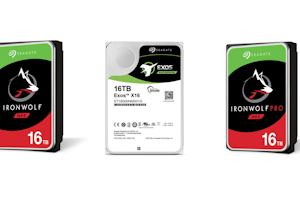 Seagate is launching their 16 TB CMR (conventional magnetic recording) helium drives today under two product lines - the Exos X for datacenter usage, and the IronWolf / IronWolf...
37
by Ganesh T S on 6/4/2019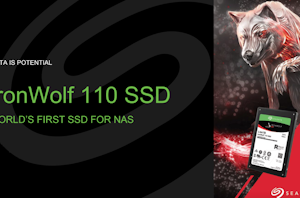 The recent drop in flash pricing has resulted in high-performance SSDs at wallet-friendly price points. NAS units currently being introduced also come with tiering support, allowing the flash-based storage...
11
by Ganesh T S on 1/7/2019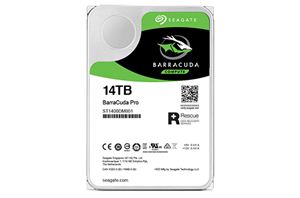 Seagate on Monday introduced a portfolio of consumer-oriented 14 TB hard drives. The new HDDs belong to the BarraCuda Pro, SkyHawk, IronWolf Pro, and IronWolf series, and rely on...
10
by Anton Shilov on 9/11/2018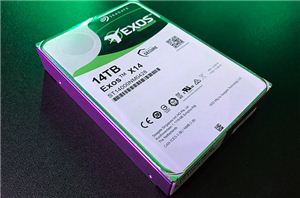 Seagate is among many companies that do not announce a new stack of products at every trade show because design-in cycles of modern storage devices are fairly long and...
10
by Anton Shilov on 6/6/2018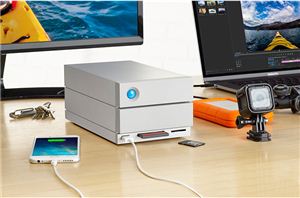 LaCie this week has taken the wraps off of the latest member of their family of DAS devices, the 2big Dock. The newly revealed dock is their first Thunderbolt...
12
by Anton Shilov on 4/27/2017