IPC
2018 was an exciting year for Arm's own CPU designs. Last year in May we saw the release of the Cortex-A76 and the subsequent resulting silicon in the form of the Kirin 980 as well as Snapdragon 855 SoCs. We were very impressed by the IP, and Arm managed to deliver on all its performance, efficiency and area promises, resulting in some excellent SoCs and devices powering most of 2019's flagship devices. This year we follow-up with another TechDay disclosure, and this time around we're uncovering Arm's follow-up to the Cortex-A76: the new Cortex-A77. The new generation is a direct evolution of last year's major microarchitecture introduction, and represents the second instance of Arm's brand-new Austin core family. Today we'll analyse how Arm has pushed...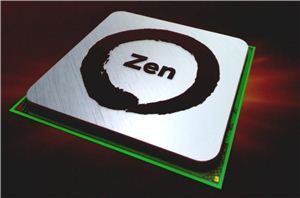 At a satellite event to Intel's Developer Conference last week, AMD held an evening soiree with invited analysts and press to talk about their new upcoming Zen microarchitecture. This...
173
by Ian Cutress on 8/23/2016
Last week, Soft Machines announced that their 'VISC' architecture was available for licensing, following the announcement of the original concepts over a year ago. The concepts behind their VISC...
97
by Ian Cutress on 2/12/2016