HPE
One of the big announcements at AMD's Data Center event a couple of weeks ago was the announcement of its CDNA2 based compute accelerator, the Instinct MI250X. The MI250X uses two MI200 Graphics Compute Dies on TSMC's N6 manufacturing node, along with four HBM2E modules per die, using a new '2.5D' packaging design that uses a bridge between the die and the substrate for high performance and low power connectivity. This is the GPU going into Frontier, one of the US Exascale systems due for power on very shortly. At the Supercomputing conference this week, HPE, under the HPE Cray brand, had one of those blades on display, along with a full frontal die shot of the MI250X. Many thanks to Patrick Kennedy from...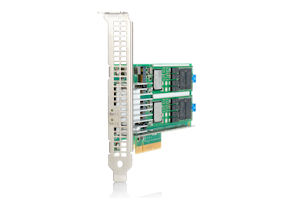 In 2018 Marvell announced the 88NR2241 Intelligent NVMe Switch: the first—and so far, only—NVMe hardware RAID controller of its kind. Now that chip has scored its first major (public...
29
by Billy Tallis on 10/6/2020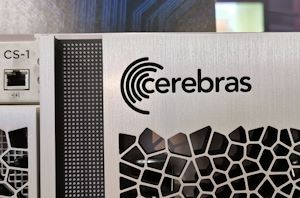 One of the highlights of Hot Chips 2019 was the presentation of the Cerebras Wafer Scale Engine - an AI processor chip that was as big as a wafer...
12
by Dr. Ian Cutress on 6/9/2020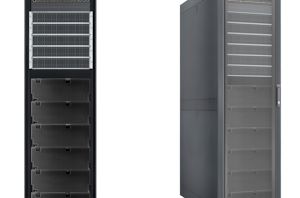 Cray on Wednesday introduced its new ClusterStor E1000 highly-scalable storage system, which is designed for next generation exascale supercomputers as well as future datacenters that will require massive storage...
11
by Anton Shilov on 10/30/2019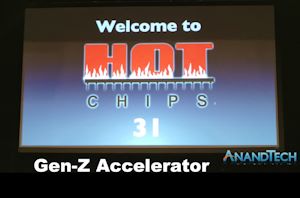 One of the key competing interconnects of the future is Gen-Z, and Hewlett Packard Enterprise have a Gen-Z chipset to show at Hot Chips today.
5
by Dr. Ian Cutress on 8/20/2019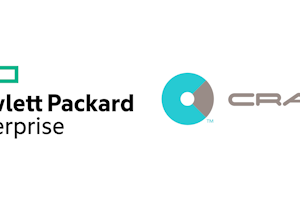 This morning Hewlett Packard Enterprise and Cray are announcing that HPE will be buying out the supercomputer maker for roughly 1.3 billion dollars. Intending to use Cray's knowledge and...
46
by Ryan Smith on 5/17/2019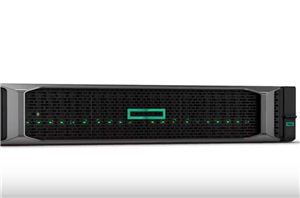 In a video on YouTube, which has since been hastily removed, Hewlett Packard Enterprise (HPE) opened the can a little early on announcing a new dual socket AMD EPYC...
20
by Dr. Ian Cutress on 11/14/2017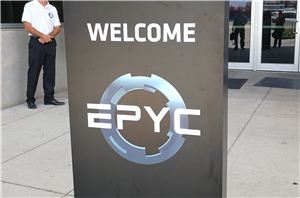 Earlier this year AMD announced its return to the high-end server market with a series of new EPYC processors. Inside is AMD's new Zen core, up to 32 of...
20
by Ian Cutress on 11/13/2017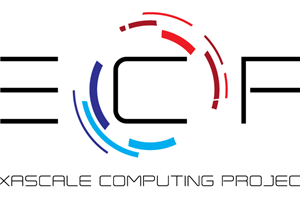 Even though the major US national laboratories are just now starting to take delivery of the supercomputers they ordered a few years back, due to the long and complex...
22
by Ryan Smith on 6/15/2017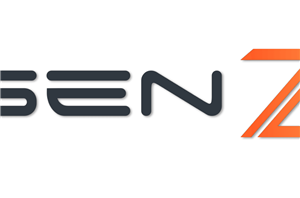 Anyone tasked with handling the way data is moved around a processor deserves praise. It takes time, dedication and skill to design something that not only works appropriately and...
15
by Ian Cutress on 10/12/2016