HBM2E
Just shy of a year ago, SK Hynix threw their hat into the ring, as it were, by becoming the second company to announce memory based on the HBM2E standard. Now the company has announced that their improved high-speed, high density memory has gone into mass production, offering transfer rates up to 3.6 Gbps/pin, and capacities of up to 16GB per stack. As a quick refresher, HBM2E is a small update to the HBM2 standard to improve its performance, serving as a mid-generational kicker of sorts to allow for higher clockspeeds, higher densities (up to 24GB with 12 layers), and the underlying changes that are required to make those happen. Samsung was the first memory vendor to ship HBM2E with their 16GB/stack Flashbolt memory, which...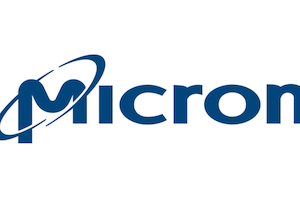 Bundled in their latest earnings call, Micron has revealed that later this year the company will finally introduce its first HBM DRAM for bandwidth-hungry applications. The move will enable...
14
by Anton Shilov on 3/27/2020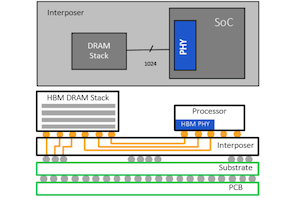 The latest enhancements to the HBM2 standard will clearly be appreciated by developers of memory bandwidth-hungry ASICs, however in order to add support of HBM2E to their designs, they...
42
by Anton Shilov on 3/6/2020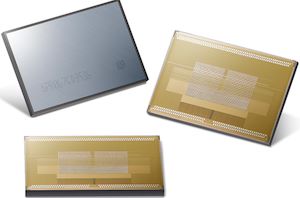 After a series of piecemeal announcements from different hardware vendors over the past year, the future of High Bandwidth Memory 2 (HBM2) is finally coming into focus. Continuing the...
25
by Ryan Smith on 2/3/2020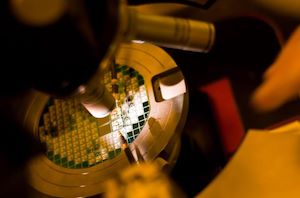 GlobalFoundries and SiFive announced on Tuesday that they will be co-developing an implementation of HBM2E memory for GloFo's 12LP and 12LP+ FinFET process technologies. The IP package will enable...
13
by Anton Shilov on 11/5/2019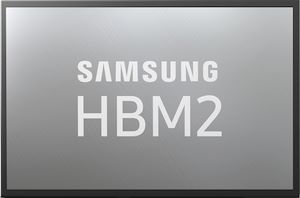 Samsung on Monday said that it had developed the industry's first 12-layer 3D packaging for DRAM products. The technology uses through silicon vias (TSVs) to create high-capacity HBM memory...
11
by Anton Shilov on 10/7/2019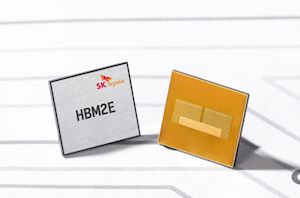 SK Hynix this morning has thrown their hat into the ring as the second company to announce memory based on the HBM2E standard. While the company isn't using any...
23
by Ryan Smith on 8/12/2019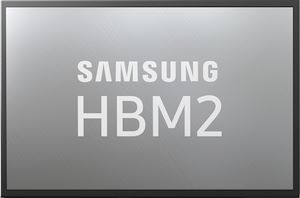 Samsung has introduced the industry's first memory that correspond to the HBM2E specification. The company's new Flashbolt memory stacks increase performance by 33% and offer double per-die as well...
25
by Anton Shilov on 3/20/2019