GV100
NVIDIA has introduced a new version of its DGX-2 server that is outfitted with higher-performing CPUs and GPUs. The DGX-2H server is powered by 16 Tesla V100 GPUs that run at higher clocks and feature a 450 W TDP each. The whole system consumes up to 12 kW of power and delivers 2.1 PetaFLOPS of compute horsepower. NVIDIA's DGX-2H is an updated version of the DGX-2 machine the company introduced earlier this year. The new system is based on Intel's two 24-core Intel Xeon Platinum 8174 processor accompanied by 1.5 TB of DDR4 memory, as well as 30 TB of NVMe storage. The key improvements of the new server versus the previous one are faster NVIDIA Tesla V100 GPUs featuring 512 GB of HBM2 memory...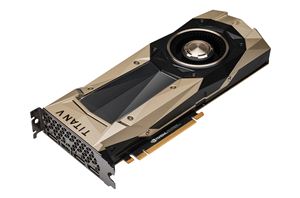 When we last discussed the NVIDIA Titan V in our preview, it was only a few weeks after its surprise launch at NIPS 2017. We came away with the...
64
by Nate Oh on 7/3/2018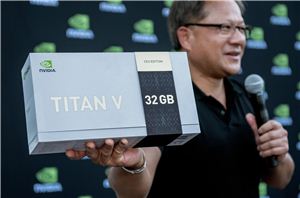 NVIDIA's CEO Jensen Huang has over the years become increasingly known for his giveaway antics at AI conferences. In recent years the CEO has unveiled both the NVIDIA Titan...
38
by Ryan Smith on 6/21/2018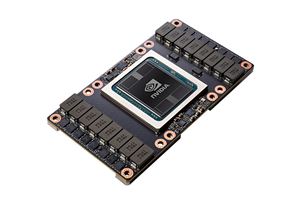 Back in March at their annual GPU Technology Conference, NVIDIA announced the long-anticipated 32GB version of their flagship Tesla V100 accelerator. By using newer 8-Hi HBM2 memory stacks, NVIDIA...
21
by Ryan Smith on 5/24/2018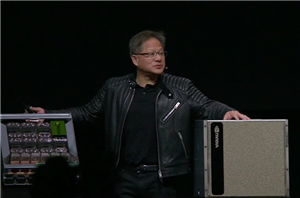 Ever wondered why the consumer GPU market is not getting much love from NVIDIA's Volta architecture yet? This is a minefield of a question, nuanced by many different viewpoints...
28
by Ian Cutress on 3/27/2018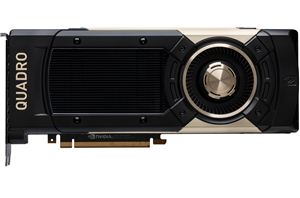 Along with today's memory capacity bump for the existing Tesla V100 cards, NVIDIA is also rolling out a new Volta-based card for the Quadro family. Aptly named the Quadro...
22
by Ryan Smith on 3/27/2018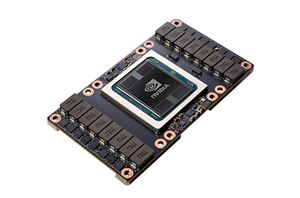 Update 05/24: NVIDIA has since reached out to us, informing us that their previous statement about 32GB cards replacing 16GB cards was in error, and that the 16GB V100...
7
by Ryan Smith on 3/27/2018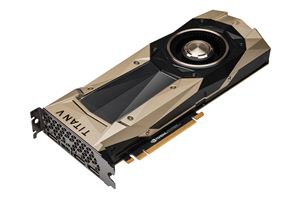 Out of nowhere, NVIDIA has revealed the NVIDIA Titan V today at the 2017 Neural Information Processing Systems conference, with CEO Jen-Hsun Huang flashing out the card on stage...
160
by Ryan Smith & Nate Oh on 12/7/2017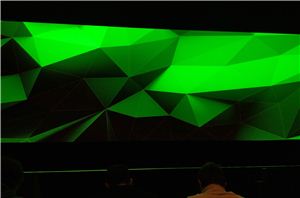 Stay tuned for coverage of NVIDIA's Keynote at GTC Europe. Heading up the presentation is NVIDIA CEO, Jensen Huang. GTC Europe is now NVIDIA's key automotive event due to...
11
by Ian Cutress on 10/10/2017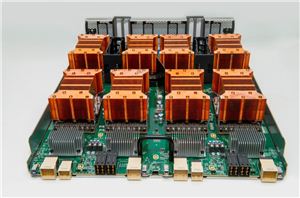 This Wednesday, NVIDIA has announced that they have shipped their first commercial Volta-based DGX-1 system to the MGH & BWH Center for Clinical Data Science (CCDS), a Massachusetts-based research...
49
by Nate Oh on 9/7/2017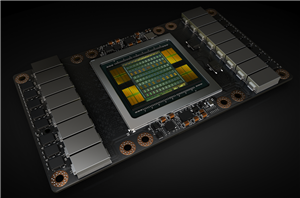 Today at their annual GPU Technology Conference keynote, NVIDIA's CEO Jen-Hsun Huang announced the company's first Volta GPU and Volta products. Taking aim at the very high end of...
179
by Ryan Smith on 5/10/2017