GV100
Ever wondered why the consumer GPU market is not getting much love from NVIDIA's Volta architecture yet? This is a minefield of a question, nuanced by many different viewpoints and angles – even asking the question will poke the proverbial hornet nest inside my own mind of different possibilities. Here is one angle to consider: NVIDIA is currently loving the data center, and the deep learning market, and making money hand-over-fist. The Volta architecture, with CUDA Tensor cores, is unleashing high performance to these markets, and the customers are willing to pay for it. So introduce the latest monster from NVIDIA: the DGX-2. DGX-2 builds upon DGX-1 in several ways. Firstly, it introduces NVIDIA's new NVSwitch, enabling 300 GB/s chip-to-chip communication at 12 times the...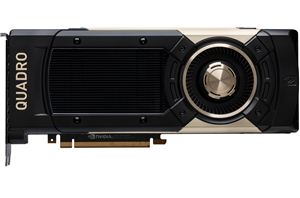 Along with today's memory capacity bump for the existing Tesla V100 cards, NVIDIA is also rolling out a new Volta-based card for the Quadro family. Aptly named the Quadro...
22
by Ryan Smith on 3/27/2018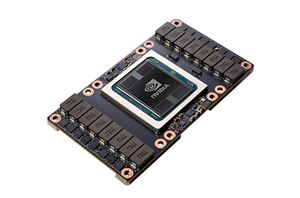 When first launched last year, the original Tesla V100 shipped with 16GB of HBM2 memory. Now just a little less than a year into its lifetime, NVIDIA is announcing...
7
by Ryan Smith on 3/27/2018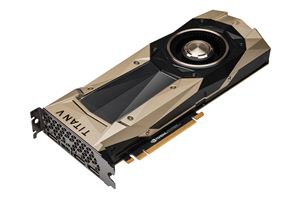 Out of nowhere, NVIDIA has revealed the NVIDIA Titan V today at the 2017 Neural Information Processing Systems conference, with CEO Jen-Hsun Huang flashing out the card on stage...
159
by Ryan Smith & Nate Oh on 12/7/2017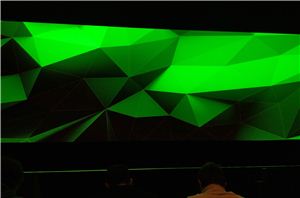 Stay tuned for coverage of NVIDIA's Keynote at GTC Europe. Heading up the presentation is NVIDIA CEO, Jensen Huang. GTC Europe is now NVIDIA's key automotive event due to...
12
by Ian Cutress on 10/10/2017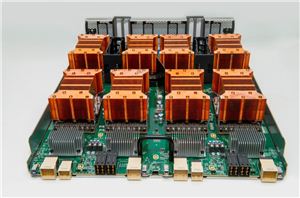 This Wednesday, NVIDIA has announced that they have shipped their first commercial Volta-based DGX-1 system to the MGH & BWH Center for Clinical Data Science (CCDS), a Massachusetts-based research...
48
by Nate Oh on 9/7/2017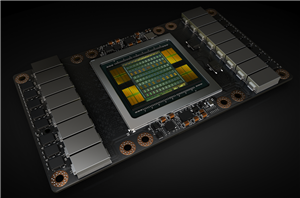 Today at their annual GPU Technology Conference keynote, NVIDIA's CEO Jen-Hsun Huang announced the company's first Volta GPU and Volta products. Taking aim at the very high end of...
179
by Ryan Smith on 5/10/2017