GeIL
The rather long lifespan of DDR4 memory has allowed manufacturers to learn how to build modules running at speeds and voltages well above those specified by JEDEC's standard. Nowadays, leading makers of modules offer DDR4 memory rated for interface data rates of up to 4600+ MT/s. At Computex, GeIL demonstrated its Super Luce modules rated for 5000 MT/s, but will such modules hit the market? Samsung's legendary B-die chips enabled many professional overclockers to set records by hitting ultimate speeds. But while high-quality modules with cherry-picked chips are required to set records, they are not the only things that are needed for ultra-high speeds. Far not all CPUs and memory controllers can work in DDR4-5000 mode, GeIL says. In fact, only about 2% of processors...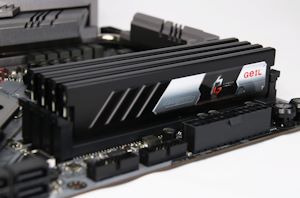 Following on from a wide range of ASRock Phantom Gaming branded products, memory manufacturer GeIL has announced its new Evo Spear Phantom Gaming Edition memory, which is designed for...
7
by Gavin Bonshor on 5/17/2019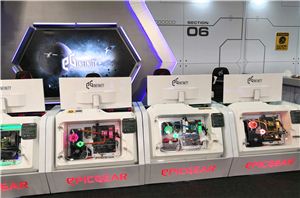 One of the phrases I no longer hear in this industry is 'Cyber Café'. A remnant of the past, at least here in the west, a gaming or cyber...
12
by Ian Cutress on 6/25/2018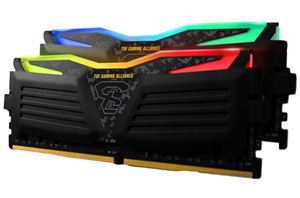 Geil has announced the Super Luce RGB SYNC Series TUF Gaming Alliance memory adding to the existing RGB SYNC series SKUs. Geil's RGB SYNC series has been around for...
9
by Joe Shields on 6/5/2018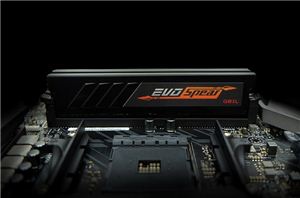 Geil recently announced the availability of its new EVO Spear series of memory, with kits labeled specifically for either Intel and AMD Ryzen based systems. Geil states the EVO...
6
by Joe Shields on 8/15/2017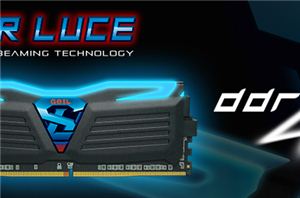 An inescapable part of the world of self-building a personal computer is customization and aesthetics. For most users, and even some gamers, the box under the desk is built...
16
by Ian Cutress on 4/26/2015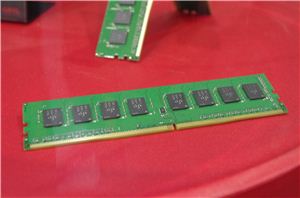 One of the big launches this year will be the Haswell-E platform. It is pretty much common knowledge in hardware discussions that this means Haswell-E, X99 and DDR4...
25
by Ian Cutress on 6/13/2014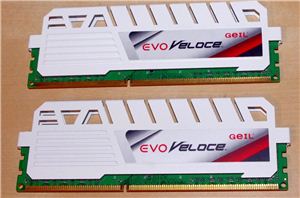 As part of a series of memory reviews, the next kit to enter our test beds is a limited edition enthusiast kit from GeIL. Attached with what GeIL...
30
by Ian Cutress on 10/24/2012