GeForce RTX
It's a couple of weeks later than originally planned, but this week NVIDIA is finally amping up the last of its high-end video card lineup with the release of the GeForce RTX 3070. Based on the Ampere architecture first launched back in September for the GeForce RTX 3080, the RTX 3070 is NVIDIA's $500 take on a next-gen video card, incorporating a leaner Ampere GPU and otherwise shrinking Ampere down to something that's a bit lighter on the wallet. Fittingly, whereas the RTX 3080 was positioned for 4K gaming, the RTX 3070 is being aimed at the 1440p crowd, a lower resolution that the Ampere card is very capable of handling. Reviews of NVIDIA's Founders Edition (reference) card are going out today, with retail...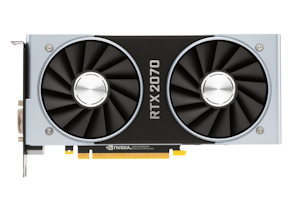 When NVIDIA first announced their Turing based GeForce RTX 20 series, they unveiled three GeForce RTX models: the 2080 Ti, 2080, and 2070. As we've seen earlier, Turing and...
121
by Nate Oh on 10/16/2018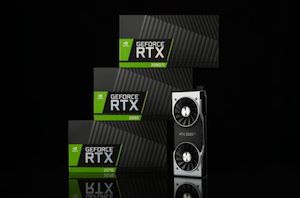 Prior to the originally announced September 20th launch date for the GeForce RTX 2080 Ti and 2080, NVIDIA quietly delayed the RTX 2080 Ti Founders Edition release date by...
25
by Nate Oh on 10/3/2018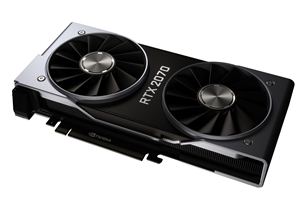 With the release of the GeForce RTX 2080 barely behind them – and the RTX 2080 Ti technically still in front of them – NVIDIA has announced the release...
54
by Ryan Smith on 9/25/2018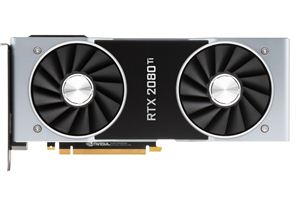 While it was roughly 2 years from Maxwell 2 to Pascal, the journey to Turing has felt much longer despite a similar 2 year gap. But finally, at Gamescom...
338
by Nate Oh on 9/19/2018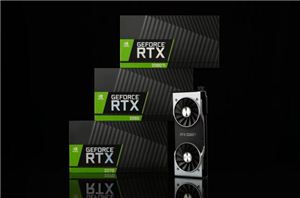 Since yesterday's reveal of the full Turing architecture, NVIDIA has set the stage for next week's launch of GeForce RTX. Later that day, however, NVIDIA quietly announced that general...
32
by Nate Oh on 9/15/2018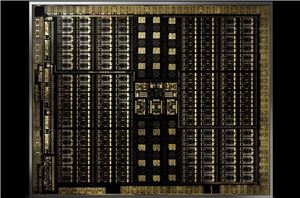 It's been roughly a month since NVIDIA's Turing architecture was revealed, and if the GeForce RTX 20-series announcement a few weeks ago has clued us in on anything, is...
112
by Nate Oh on 9/14/2018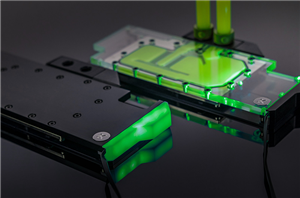 EK Water Blocks this week announced that it will be releasing water blocks for NVIDIA's reference design GeForce RTX 2080 and GeForce RTX 2080 Ti video cards. The EKWB...
10
by Anton Shilov on 9/6/2018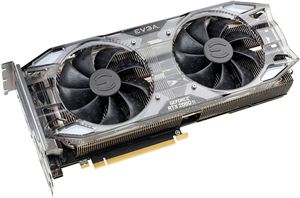 Following NVIDIA's announcement of its latest GeForce RTX 20-series GPUs on Monday, its board partners also introduced their custom-built offerings based on the new processors. As is usually the...
48
by Anton Shilov on 8/23/2018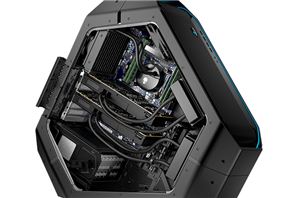 Alienware this week announced its latest versions of Aurora and Area-51 desktops, the most notable change being that the new models will be equipped with NVIDIA's latest GeForce RTX...
13
by Anton Shilov on 8/23/2018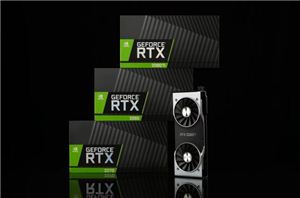 Concluding their Gamescom festivities for their newly-introduced GeForce RTX 20-series, NVIDIA has revealed a bit more about the hardware, its features, and its expected performance this evening. Tonight NVIDIA...
93
by Nate Oh on 8/22/2018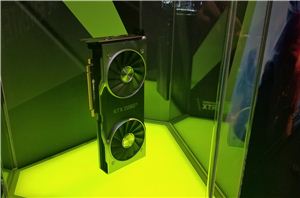 After yesterday's announcement from NVIDIA, we finally know what's coming: the GeForce RTX 2080 Ti, GeForce RTX 2080, and GeForce RTX 2070. So naturally, after the keynote in the...
104
by Nate Oh on 8/21/2018