EMIB
Taking place this week is DARPA's 2018 Electronic Resurgence Initiative (ERI) Summit, the defense research agency's first gathering to address the direction of US technology manufacturing as Moore's Law slows down, and how the agency can jumpstart alternative efforts to ensure continued performance scaling. To that end, in an interesting and unexpected move from the summit, Intel has announced that it would offer a royalty-free license for its Advanced Interface Bus (AIB) to participants of the agency's Common Heterogeneous Integration and Intellectual Property (IP) Reuse Strategies (CHIPS) program. The move will help interested parties to design SoCs utilising heterogeneous components made using different process technologies. Modern, complex chips are hard to manufacture and equally hard to design, as they frequently contain a number of different...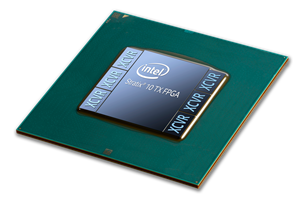 One of the key takeaways from Hot Chips last year was that Intel's EMIB strategy was going to be fixed primarily in FPGAs to begin with. Intel instigated a...
5
by Ian Cutress on 2/26/2018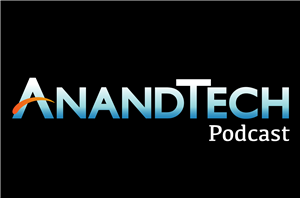 Every so often, the technology industry goes crazy. To get three events along those lines in the same week just blows the mind. On this podcast, Ian and Ryan...
9
by Ian Cutress on 11/13/2017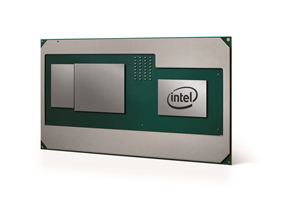 Today Intel (and AMD) are announcing a partnership to create processors using Intel's high-performance x86 cores, AMD Radeon Graphics, and HBM2 within a single processor package using Intel's latest...
254
by Ian Cutress on 11/6/2017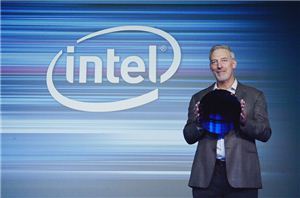 On the back of Intel's Technology and Manufacturing Day in March, the company presented another iteration of the information at an equivalent event in Beijing this week. Most of...
52
by Ian Cutress on 9/19/2017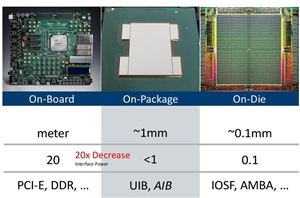 Today at Hot Chips we have a lot of interesting talks going on. First up is a talk on Intel's latest 14nm FPGA solution: Stratix 10 implementing HBM using...
51
by Ian Cutress on 8/22/2017