DRAM
Underscoring the fast-paced nature of the computer hardware market, Micron this week has decided to discontinue all of its current Crucial Ballistix memory products. The move to end-of-life (EOL) these products covers the entire Ballistix lineup, such as the vanilla Ballistix, Ballistix MAX, and Ballistix MAX RGB series. Word of this change comes from a press announcement from Micron, Crucial's parent company, and marks the impending end of the line for its popular consumer-focused line-up. Over the years, I have personally used many of Crucial's Ballistix series memory for different builds, even back as far as the days of its DDR2-800 kits with bold and stylish gold heatsinks. The latest Ballistix series for DDR4 mixed things up with a whole host of different color...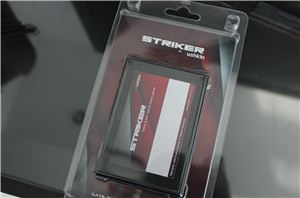 Mushkin had a couple of new and upcoming products in its suite during CES. The first one is a new Striker SSD, which uses Phison's S10 controller coupled with...
15
by Kristian Vättö on 1/13/2015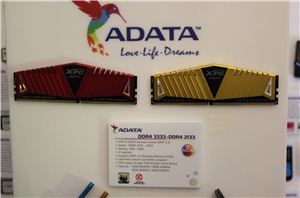 I stopped by ADATA's suite last week to see what the company has been up to in the past six months. While ADATA didn't release or announce anything new...
9
by Kristian Vättö on 1/12/2015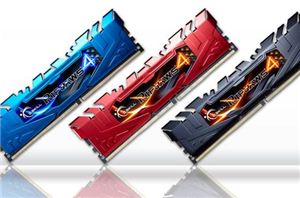 Much like the recent swathe of X99 motherboard previews we have seen, memory manufacturers are getting on board with showcasing their DDR4 memory modules to use with the Haswell-E...
20
by Ian Cutress on 8/22/2014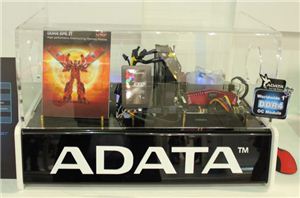 Given that the supposed release date of DDR4, according to a pre-order listing which suggests it is almost three weeks away, DRAM module manufacturers are slowly initiating press releases...
17
by Ian Cutress on 8/7/2014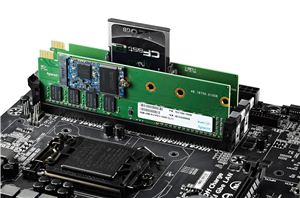 One focus of PC design is towards the smaller form factor. While mini-ITX is the standard 'small' form factor, Apacer is starting to sample their Combo SDIMMs that add...
19
by Ian Cutress on 8/2/2014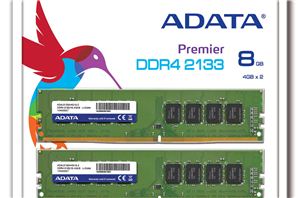 One of the hot topics in computer upgrades for the next couple of years is going to be the move to DDR4. Intel has already announced that the...
28
by Ian Cutress on 7/31/2014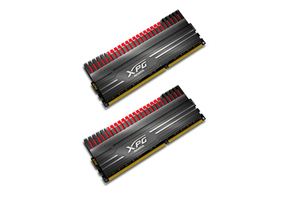 Despite the talk surrounding the introduction of DDR4 to the market, the volume product for the foreseeable future is still DDR3. We have done a number of memory scaling...
18
by Ian Cutress on 7/25/2014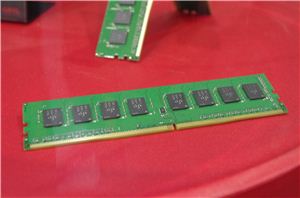 One of the big launches this year will be the Haswell-E platform. It is pretty much common knowledge in hardware discussions that this means Haswell-E, X99 and DDR4...
25
by Ian Cutress on 6/13/2014